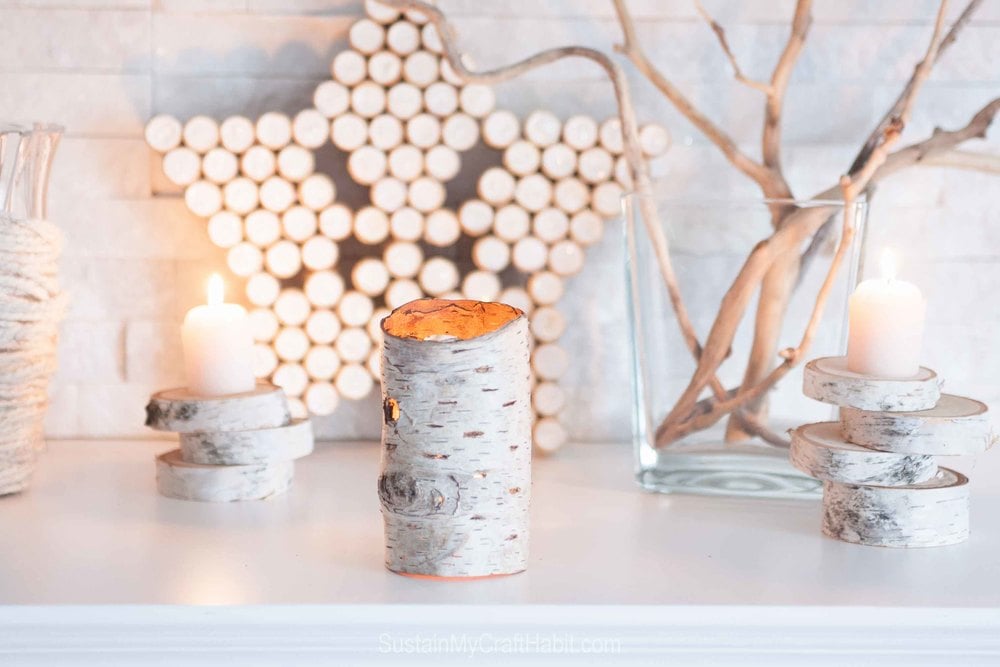 We're so happy to be working with Parrot Uncle who is sponsoring this post. Be sure to enter for your chance to win a $50 gift card from Parrot Uncle at the end of the post. As always, all ideas and opinions are our own.
Walking along the beach a couple of months ago, the day after a pretty rough summer storm, we found this perfectly hollowed out yet intact sleeve of birch bark on the shore. The beautifully silver-white piece just begged to be picked up even though we weren't quite sure what we would do with it.
A large bangle for the wrist? Too scratchy.
Slice it up and use for napkin rings? Too fragile.
Use it in a flower arrangement? Too large.
It turns out that we couldn't quite make it into something else because it's such a nice piece on it's own. So, the idea to make it into a candle holder came to mind. While we wouldn't put an actual candle inside given that the bark is pretty much kindling, we found inexpensive LED votive candles in our local grocery store that work great.

To make the votive holder, we just cleaned off the outside of the bark, scraped off some of the inside layers and then gently cut, using a utility knife the ends to smooth them out and slits into the naturally-occurring striations of the bark for the light to shine through. And there we have it, an upcycled nature-made candle holder.
We had also recently sliced up a whole birch tree branch that had fallen and are planning to use for a separate project. But stacked on top of each other the slices actually make beautiful votive stands on their own. Now we have lovely and free mantle decor to light the cold winter nights. As always though, be very careful and don't leave lit candles unattended, especially on little piles of wood!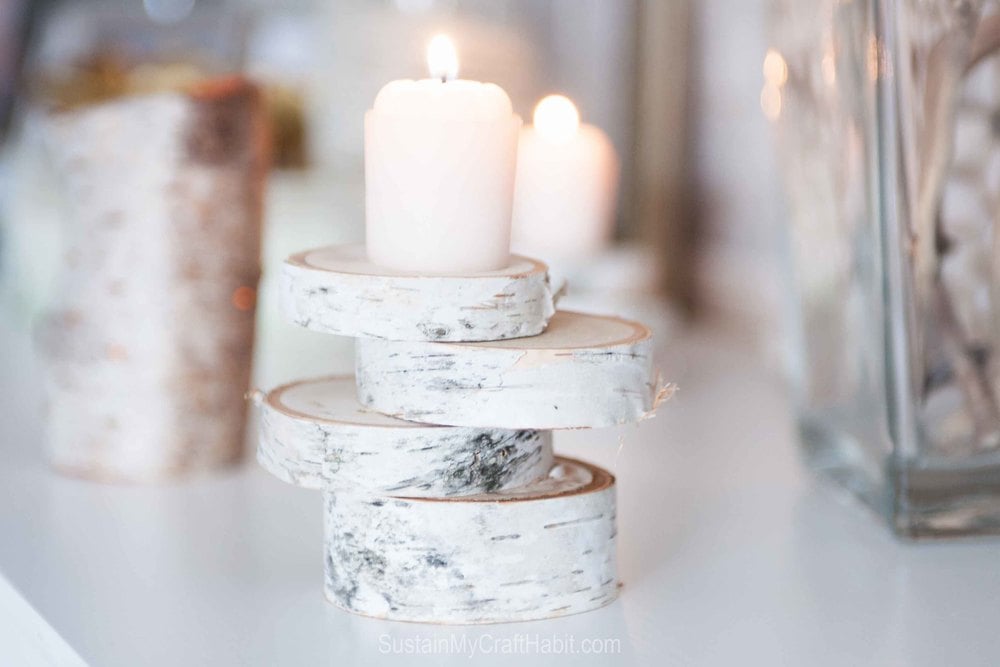 In case you haven't had luck finding a hollowed out piece of birch bark on your afternoon walks, you have to check out the beautiful, unique and totally reasonably-priced lighting options available online at Parrot Uncle. Seriously, from modern wood chandeliers, contemporary table and floor lamps, and vintage industrial styles to name a few, you'll find all the latest on-trend designs that you see on TV, in magazines and your favorite hot-spots at incredible prices. Here are a few of the great pieces we found.

Resin Faux Antlers Chandelier


Vintage Industrial Style Wall Sconce


Modern Table Lamp with Patterned Shade
And even better, Parrot Uncle is giving away a $50 giftcard to one of our amazing readers! For this giveaway we are also partnering with our friend Michelle over at The Painted Hinge who has picked out some of her favourite lighting fixtures from Parrot Uncle. Check out her post here.