From decor, gifts and home organization these creative crafts with maps will have you hunting for those boxes in the basement filled with old maps from vacations past!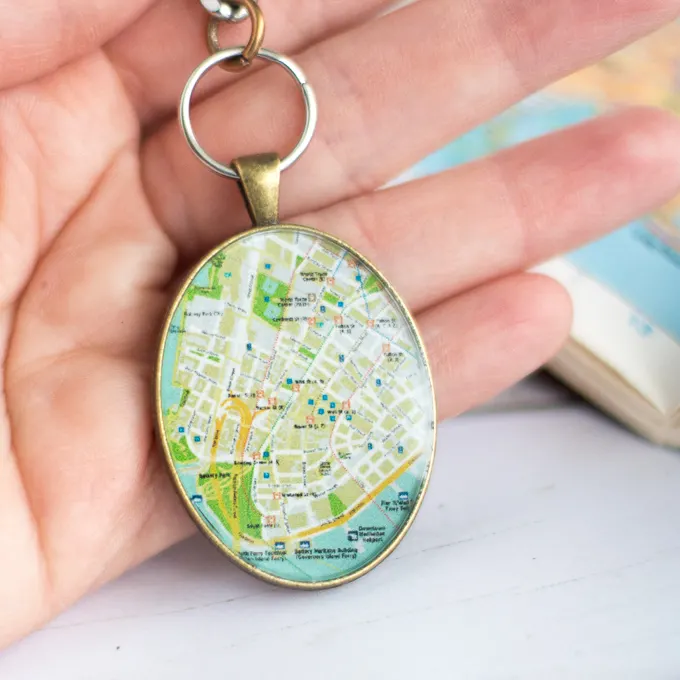 7 Crafts with Old Maps
I was sorting through the storage room in my basement recently and came across a banker box full of maps that my husband had collected when he used to travel for work. From the chock-full lines and grid pattern of New York City to the gradations of yellow to green in mountainous Colorado, each map was so unique and its own work of art.
With the introduction of a GPS in every car and mobile phone, the need for physical maps has lessened significantly over the years. Gone are those days where you are following along on a CAA triptik route planner. So for those of you who have held onto old maps, here are seven projects we love that upcycle and showcase these beautiful maps.
Drawer Makeover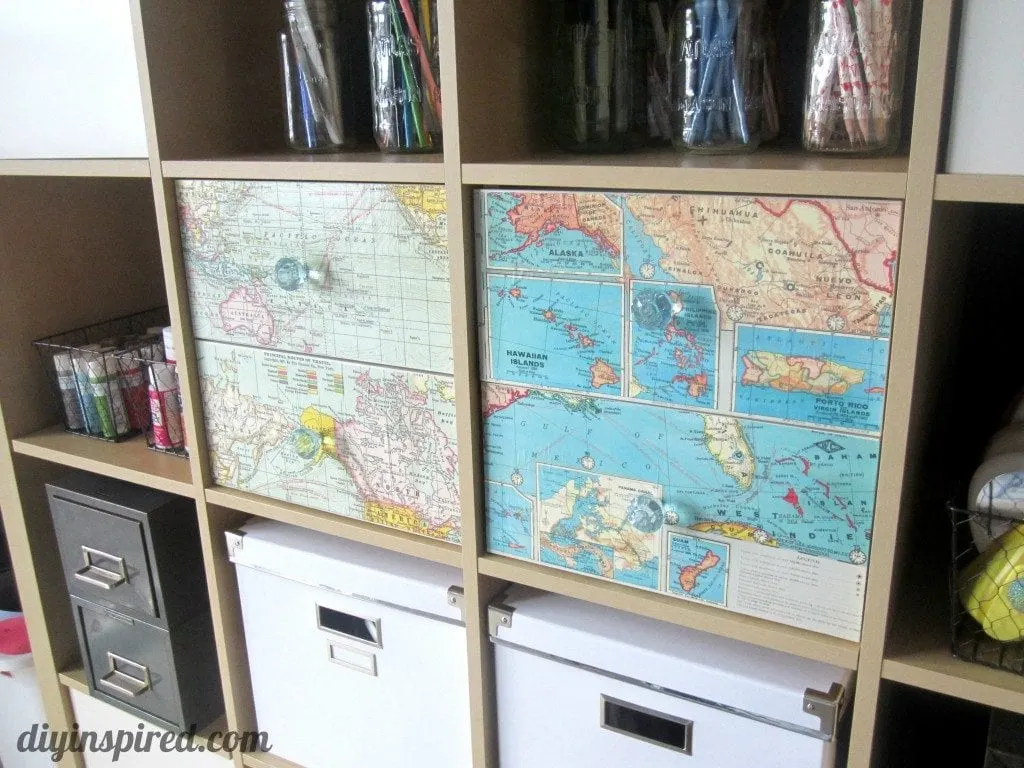 DIY Inspired
We love the use of old maps to resurface a plain drawer face from DIY Inspired. You can choose the type of map you want that will fit in with the rest of your room decor: maybe the ocean and tropical islands for a calming effect or the streets of any large city for an edgier look.

I actually took photocopies of my husbands New York City maps (pre-911) and made them into his and hers keychains as a Father's Day gift one year.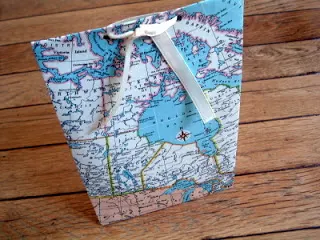 Country Chic Cottage
There's always some occasion that comes up that we're in need of a gift bag. This "maptastic" gift bag from The Country Chic Cottage is a great alternative to a generic gift bag from the dollar store. The bag will be just as special as the gift inside. Also, why not consider using old maps as gift wrap for those boxed presents?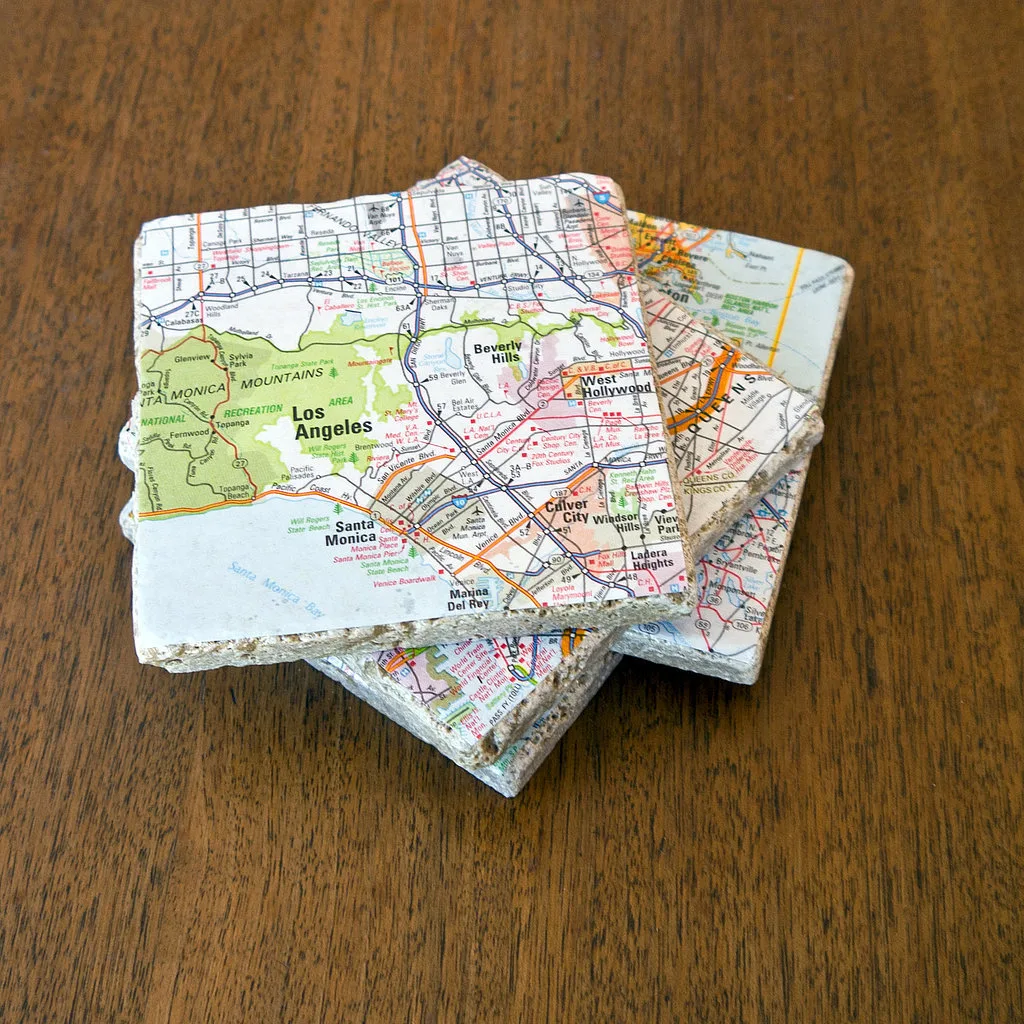 POPSUGAR
What a great conversation starter! These cool upcycled map coasters from POPSUGAR will have your guests reminiscing of their travel experiences and daydreaming about their future trips. You can use a map from a special trip or some destination you have on your bucket list.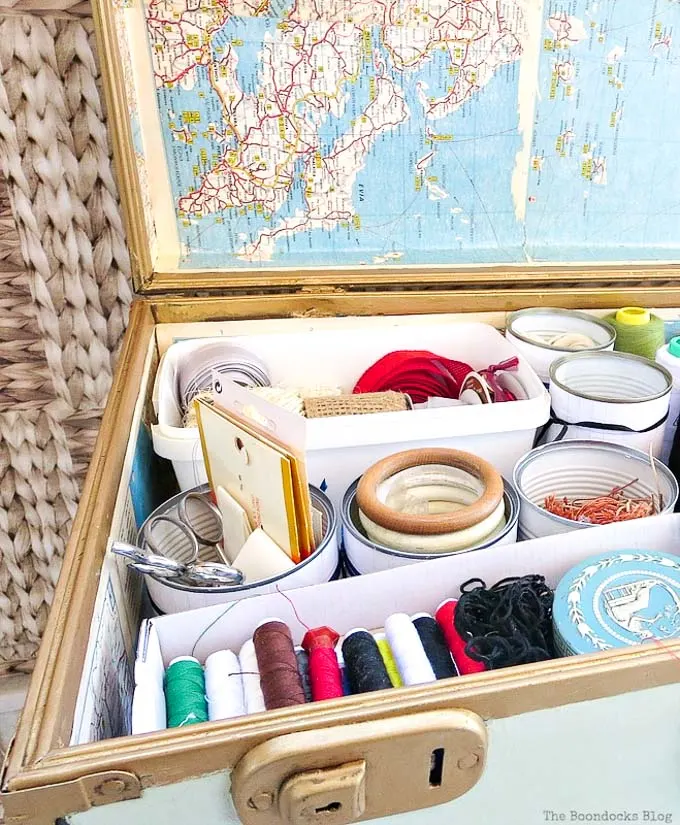 The Boondocks Blog used maps of Greece to line the inside of the vintage suitcase she had been restoring. She turned the suitcase into a beautiful storage space for her craft supplies!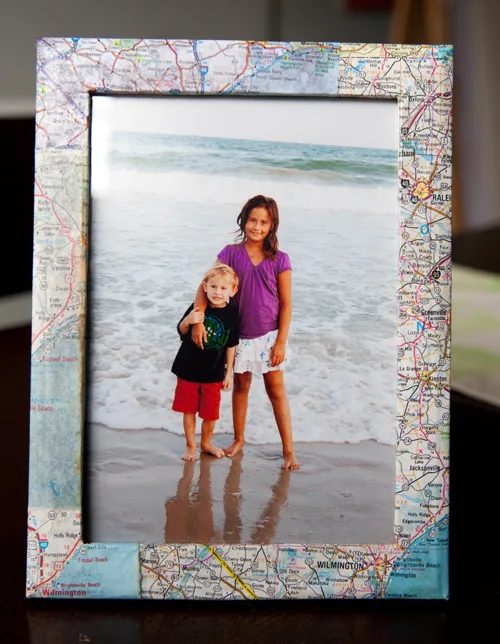 DIY Del Ray
The next time you go on a vacation, why not collect some local maps and use them to upcycle an old frame. Put one of your favourite pictures from your trip in the frame and you have a beautiful keepsake like this one from DIY Del Ray.
Paper Map Flowers
Fancy Pants Weddings
We love how these paper map flowers from Fancy Pants Weddings turned out. A collection of these simple yet intricate-looking flowers together on a canvas would create a stunning three dimensional piece of art in any living room.
Normally, I wish my husband wouldn't collect so many things, but in this case, I'm glad he held onto his old maps.
Have you made any creative crafts with maps?
Like it? Pin it for later!