It's hard to believe that this is the first paint pouring craft we've shared on our blog! Knowing how much fun it is to do, we're excited to share this DIY beachy-themed decorative seahorse craft idea.
An Acrylic Paint Pouring Craft
Although we have done a similar craft with this DIY ocean resin art piece, I love, love, love that this latest paint pouring craft doesn't require any resin at all! And yet, the finished pieces looks just as impressive and professional as the one made with resin. By adding the lustrous metallic acrylic paint in to the mix gives the piece the extra bit of dimension it needs.
More Paint Pouring Ideas
Once you finish a paint pouring project, you'll quickly realize what an addictive craft this is. Just to give you an idea, I didnt stop at just this pretty seahorse, I also paint poured a wooden padde and a beachy-themed jumbo popsicle stick bookmark! Trust me, you will be looking around for other surfaces to paint pour on to also!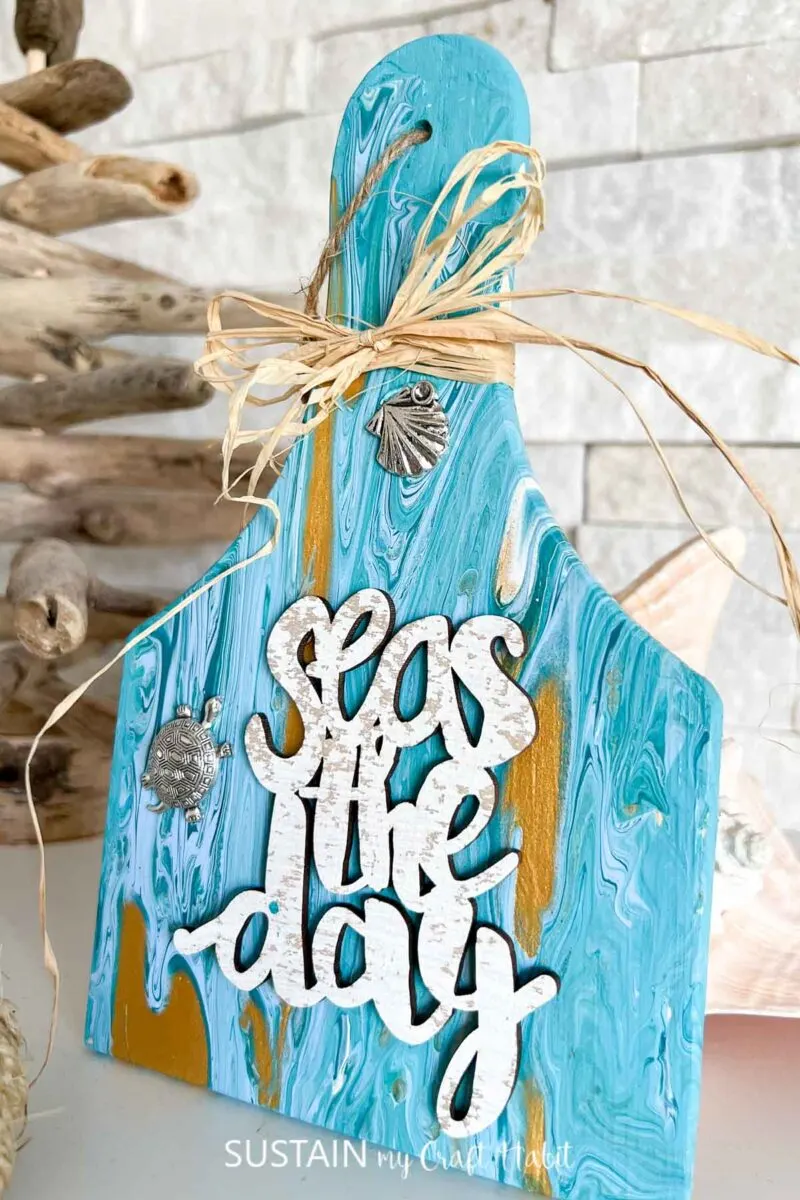 Want to receive a ton of inspiration and money saving ideas for decorating, gift-giving and crafting? Join HERE!
Materials Needed
Disclosure: This post contains affiliate links for your shopping convenience. Should you choose to purchase through them, we will make a small commission at no extra cost to you. You can read our full disclosure here.
Paint Pouring a Wooden Seahorse (or any wooden surface)
To follow along with the making of this paint poured seahorse, head over to our Facebook page and watch the video tutorial here.
Afterwards, I had to leave the seahorse to dry fully before I decked it out in all beachy goodness. Things like charms, seashells and a beachy phrase were added with a bit of hot glue and some simple twine. You can check out exactly how I decorated the paint poured seahorse in the second part of the video here.
Decorate your Home or Cottage with More Beach Themed Decor
Here are some more beachy-themed DIYs you can make for your home:
We'd love to hear from you! Have you ever tried paint pouring? And if so, what surfaces have you tried this technique on?
Thankou so much for stopping by! Join our crafting community to find more nature-inspired DIYs and upcycled craft ideas. It feels good to repurpose, upcycle and create with nature!
Like it? Pin it for later!