If you are on the hunt for cookie sheet crafts, this is one that will be sure to impress!
Cookie Sheet Crafts Are Easy and Fun!
If you are looking for cookie sheet craft ideas, you will be surprised by how addicting they get. When you have an old (or new!) cookie sheet, it is almost like having a blank canvas in which you can create whatever you would like.
Cookie sheet crafts are great when you have a cookie sheet that has faced enough wear-and-tear for you to get a new one, but don't know what to do with the old one. I hate throwing anything away, especially if it can be upcycled! You'll never have to throw out old cookie sheets again with this fun craft. Feel free to make it your own and have fun with it!
Want to receive a ton of inspiration and money-saving ideas for decorating, gift-giving and crafting? Join HERE!
Materials Needed
Disclosure: This post contains affiliate links for your shopping convenience. Should you choose to purchase through them, we will make a small commission at no extra cost to you. You can read our full disclosure here.
We've previously used some of our old baking sheets to make a magnetic board and this Christmas craft.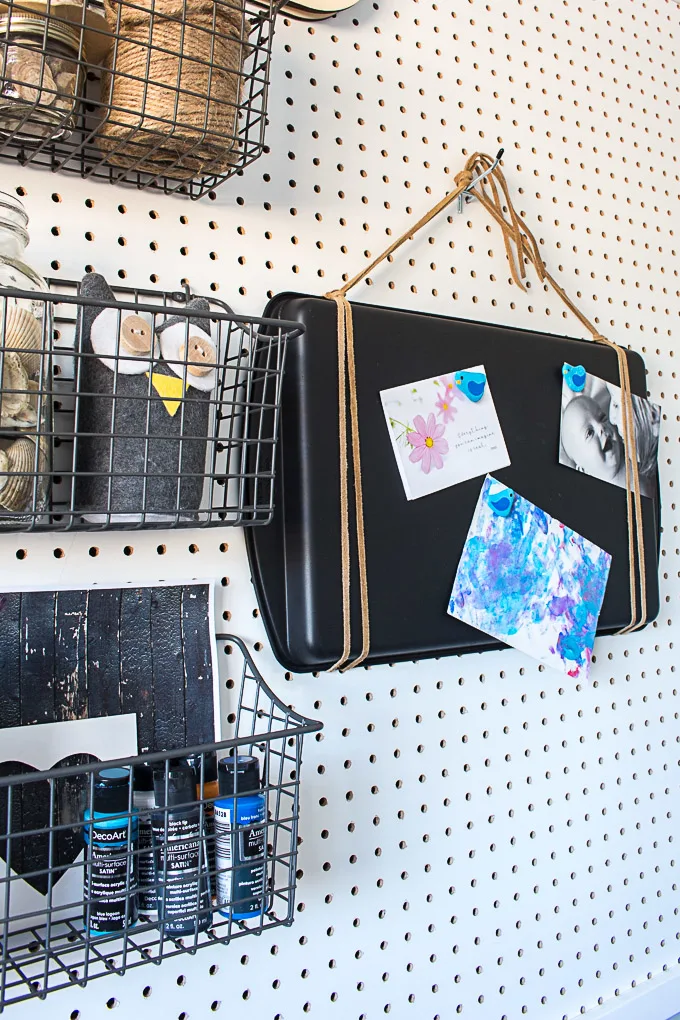 How to Make an Upcycled Cookie Sheet Farmhouse Sign
I shared the tutorial for this upcycled cookie sheet craft on a recent Facebook Live which you can catch here. All of the step by step instructions can be found in the video so it's very easy to follow along!
The fun doesn't have to stop with cookie sheet crafts! We have listed even more upcycled farmhouse crafts below so you can keep adding decorations to your house. Or you can make fun gifts for others!
More Upcycled Farmhouse Home Decor Crafts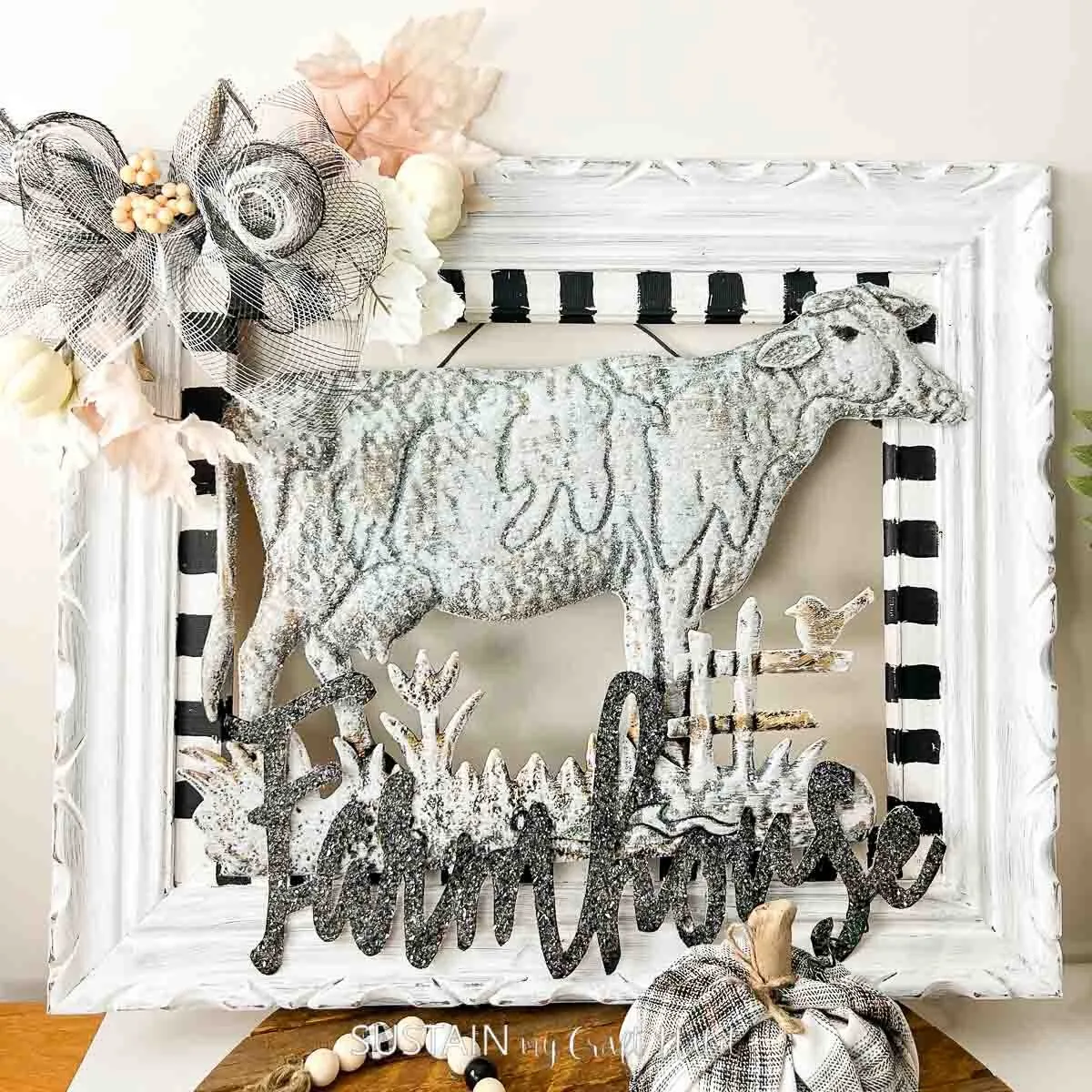 Become a Sustain My Craft Habit insider to receive fun freebies!
Like it? Pin it for later!