Hi creative friends! Lavender bushes are one of those plants that I love to have growing in my garden. Not only do they look and smell wonderful, they can be used for a variety of DIY projects. With that in mind, we put together this full round up of beautiful dried lavender crafts to inspire you to collect and dry your own lavender this season.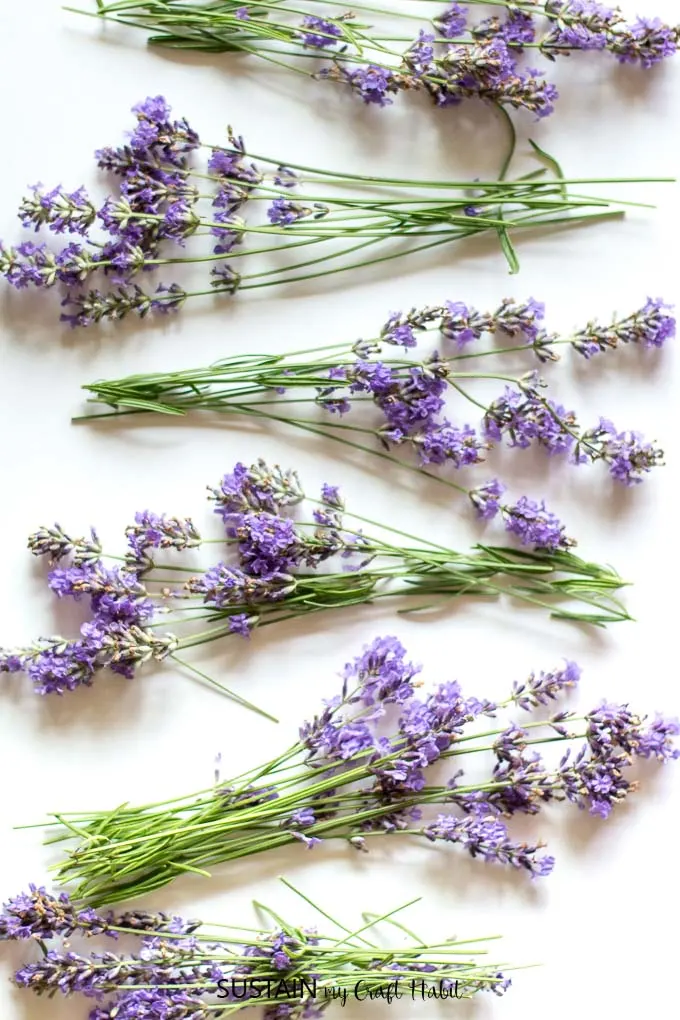 20+ Crafts to Make with Dried Lavender
With Spring just upon us, it's exciting to watch as our planted perennials return and bloom for however brief that may be. While lavender, on the other hand, is a long lasting perrenial with it's distinctive scent lasting from Spring and into until early Fall. Requiring very little maintanence and thriving in full Sun, there's not a lot of reasons to not grow lavender if you have the space for it.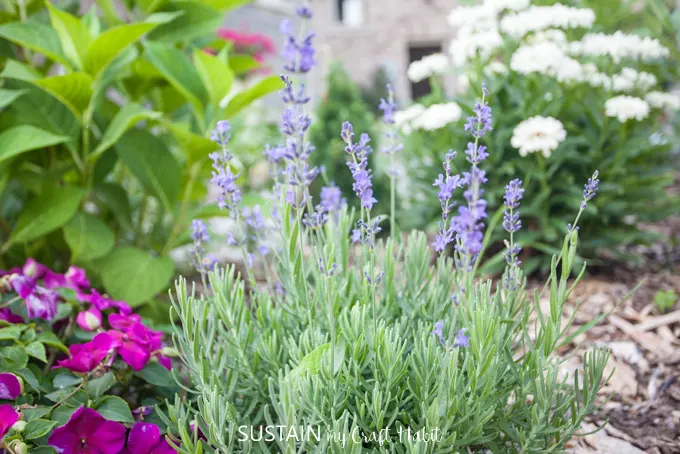 And for those that cannot collect and dry their own lavender, there are other options. Dried lavender can be purchased at most local bulk food stores as well as these online Etsy shops. Before collecting our own lavender, we purchased the dried lavender buds to make these shower steamers.
Keep scrolling to check out all of the craft ideas below for the many ways to use lavender as part of your home decor, beauty products and accessories.
Making Jewelry with Dried Lavender
Preserving beautiful lavender stems in resin to make jewelry such as these pendants is one ceative option that would also make a really thoughtful gift giving idea.
Dried Lavender Wreaths
And although my preference is to use real dried lavender, imitation lavender can also be used for wreath making.
DIY Candles with Lavender
DIY Sachets, Air Fresheners and More
With it's soothing and relaxing properties, dried lavender is often used to make sachets and room refresheners.
Dried Lavender Beauty Products
From soaps to bath bombs and scrubs to facials, dried lavender is the perfect ingredient to use for invoking calm and relaxation.
Dried Lavender Kitchen Crafts
Did you know you could make your own lavender sugar to use on fruit and cookies? Or have you ever made your own aromatherapy dough?
Lavender Crafts for Kids
We'd love to hear from you! Do you grow your own lavender? Have you ever make dried lavender crafts and if so, what did you make?
Happy crafting, friends!
Like it? Pin it for later!