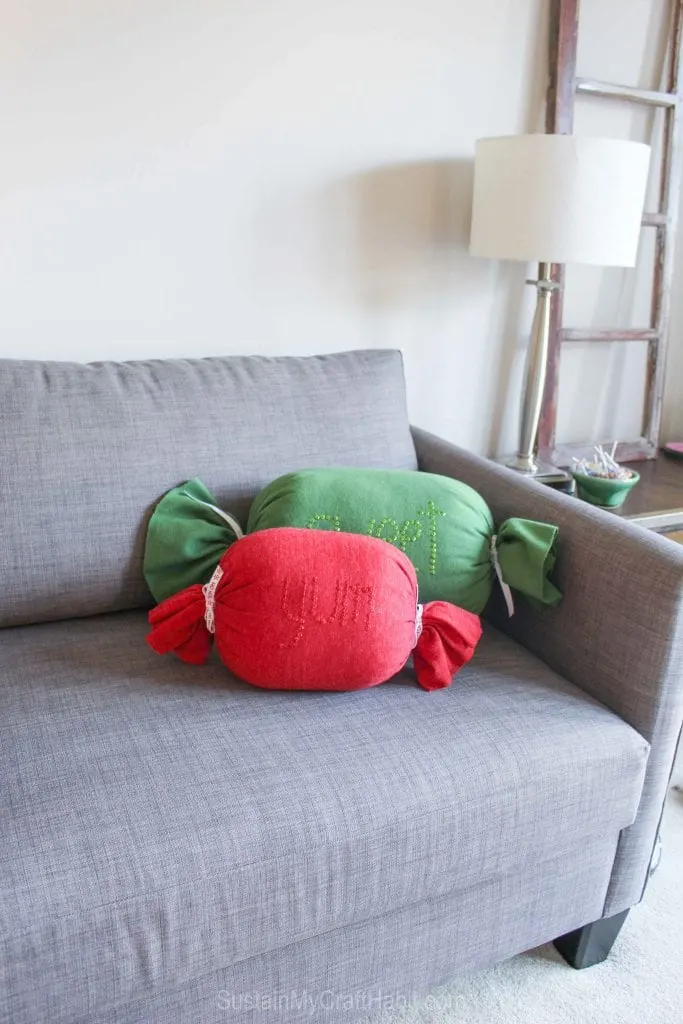 I will admit it: I have a serious sweet tooth. But I've found a way to surround myself with candy and not feel guilty about it! Throw pillows are everywhere! There are so many fun options available to buy and especially around this time of year when all the holiday decor starts to appear. But since our preference is to make instead of buy, we came up with this NO-SEW (yes, that's right, no sewing involved) candy throw pillow.
The best part about these pillows? They can be whipped up in no time at all and made into super sweet (pun intended), yet sugar-free gifts.
The second best part about these pillows? We used free scrap fabrics we collected from a local seamstress. She was more than happy to give away her leftover fabric instead of tossing them into the garbage. We briefly wrote about this in our earlier post 6 Creative Ways to Sustain Your Craft Habit. Here are the instructions including a quick video!
WHAT YOU'LL NEED TO MAKE YOUR OWN NO-SEW CANDY PILLOW: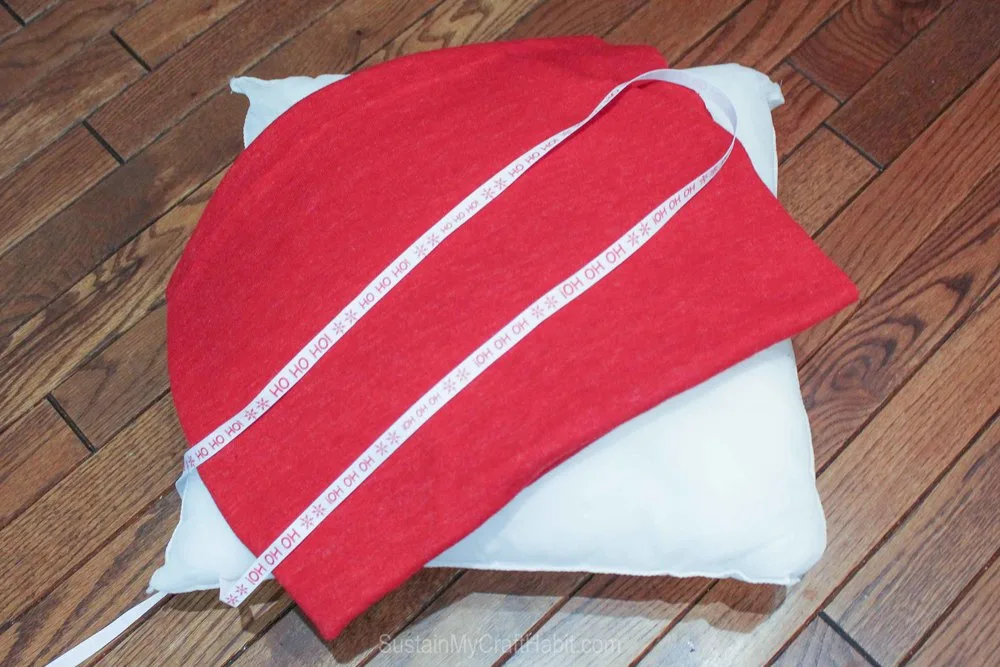 Rectangular shaped pillow insert, any size but rectangular shaped works best (12″x20″; 12"x16") like this one from Amazon.*
Medium weight knit fabric, approx. 1.5x the size of the pillow (24"x30"; 18"x24"). Knit fabrics such as jersey, interlock, microfleece work best for this because you can leave the edges cut and not worry about fraying.
Elastic bands, x2
Grosgrain Ribbon, ¼" wide x 12" long
INSTRUCTIONS TO MAKE YOUR OWN NO-SEW CANDY PILLOW:
1. Prepare the fabric by cutting it to required size. The fabric needs to be wide enough to overlap along the long side creating an "envelope" style pillowcase. Position the pillow in the center of the cut fabric on the wrong side of the fabric (right side will be facing the away from you). Fold over one lengthwise side and then fold over the other lengthwise side to overlap edges.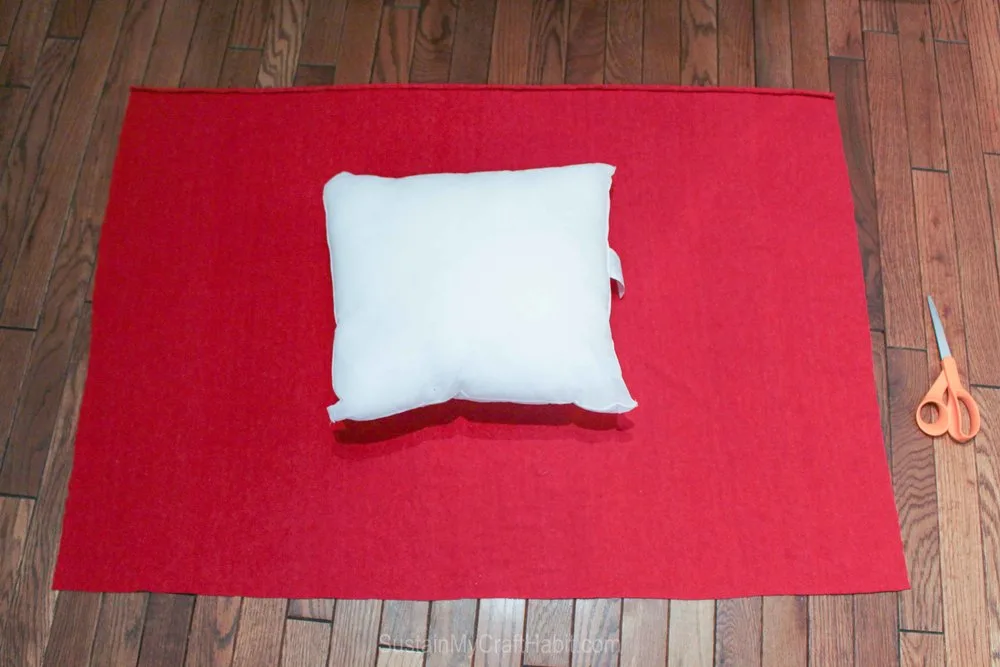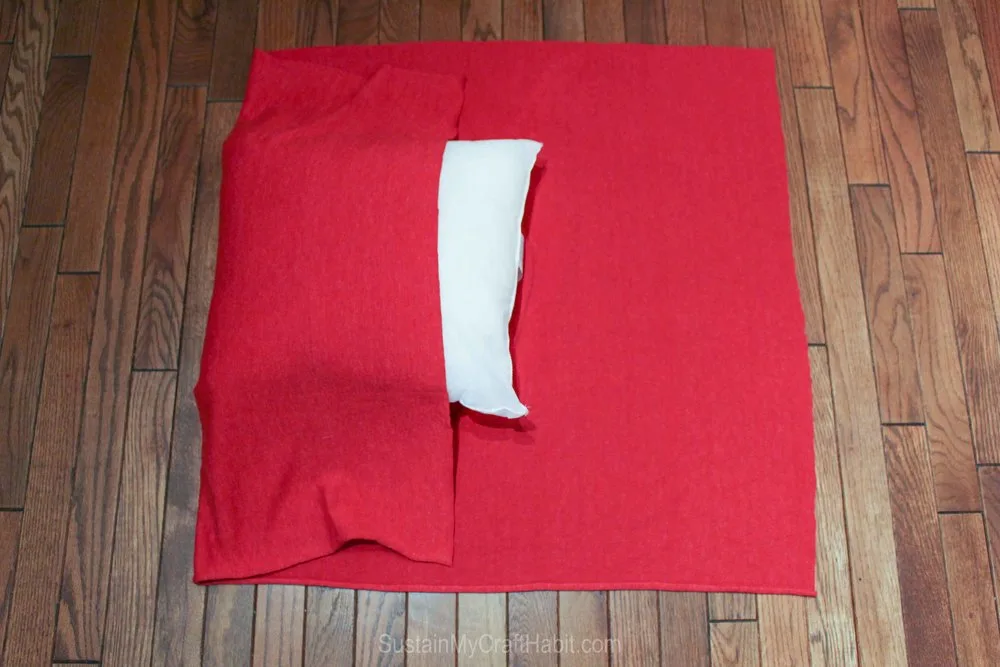 2. Secure the ends using rubber bands. Tie in place as close to pillow as possible.
3. Tie the decorative ribbon around the rubber bands. Create a knot and then tie into a pretty bow. Tip: cut the grosgrain ribbon ends on an angle to help prevent fraying!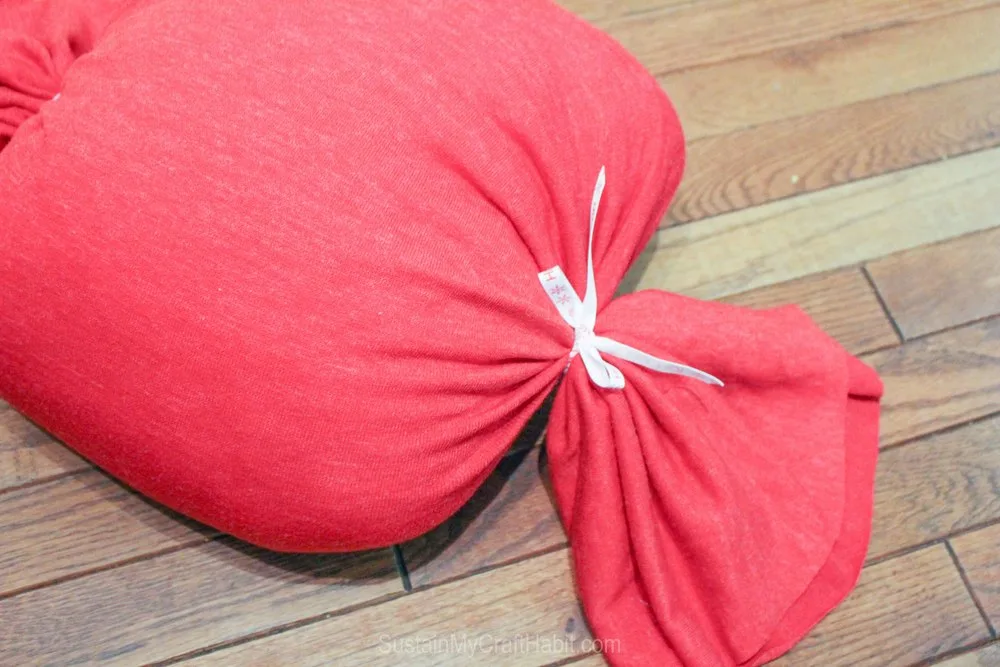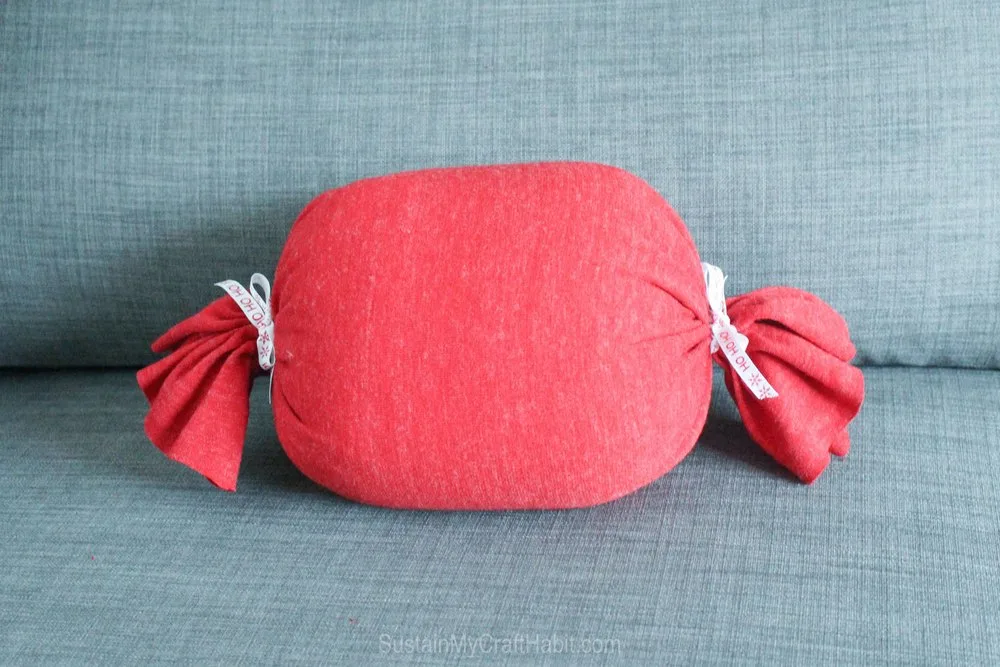 Now onto the embellishing, which is completely optional (but really the best part)! And OK, I know I said "no-sew" throw pillows but in my case, I couldn't resist. I had some leftover sequins that I decided to hand sew onto the pillows for a little bit of holiday sparkle! However, you could carefully glue on the sequins with fabric adhesive. Another embellishment option I was considering was to stencil on some words using sparkly fabric paint.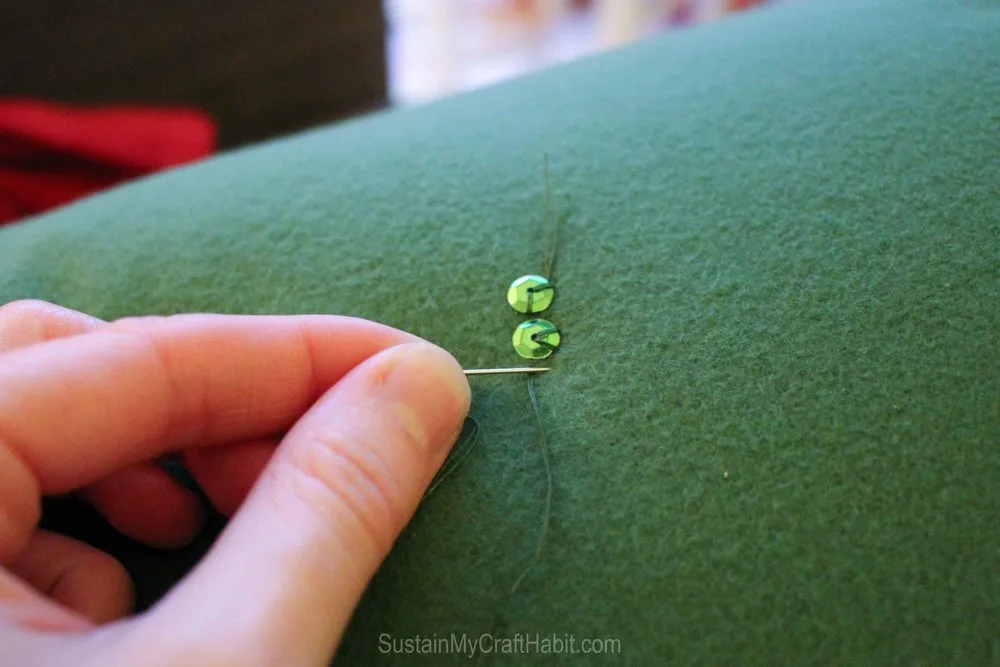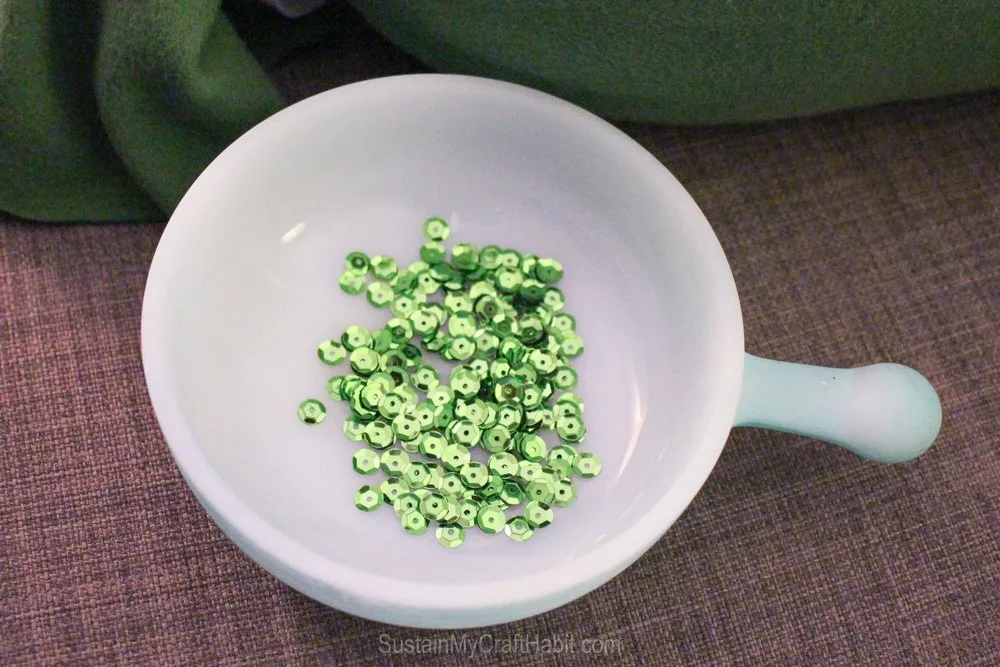 And there they are, our candy throw pillows. We made a couple of them…why not, when they are so quick and easy!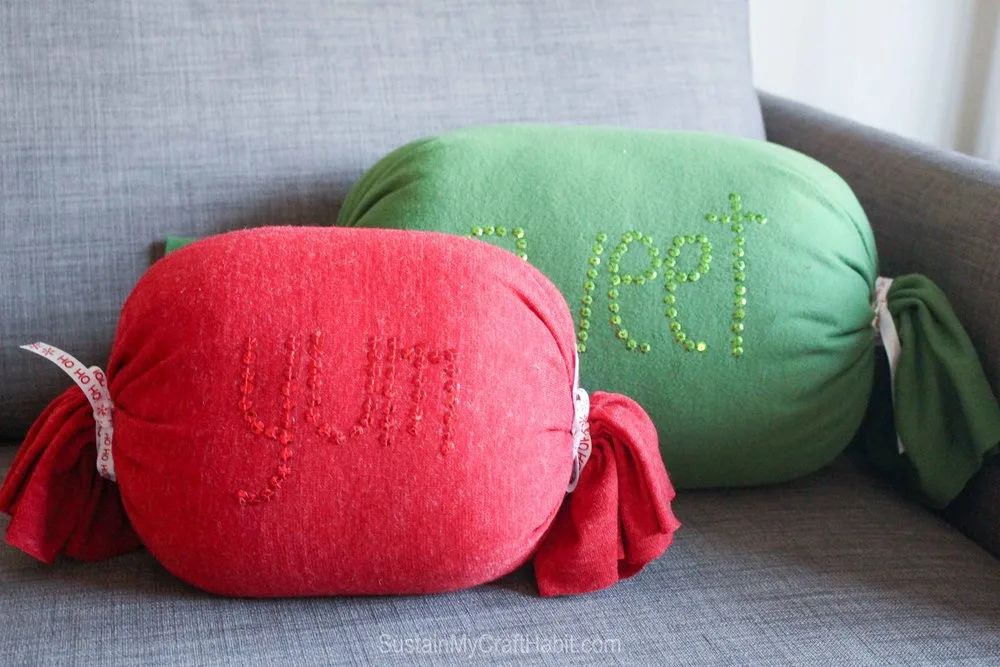 In case you still have any questions, we've created a little video!
Now it's time for some more DIY Christmas gift ideas from my Canadian blogging friends. Get ready for some wonderful handmade gift inspiration for your holidays!
From the top, they are: