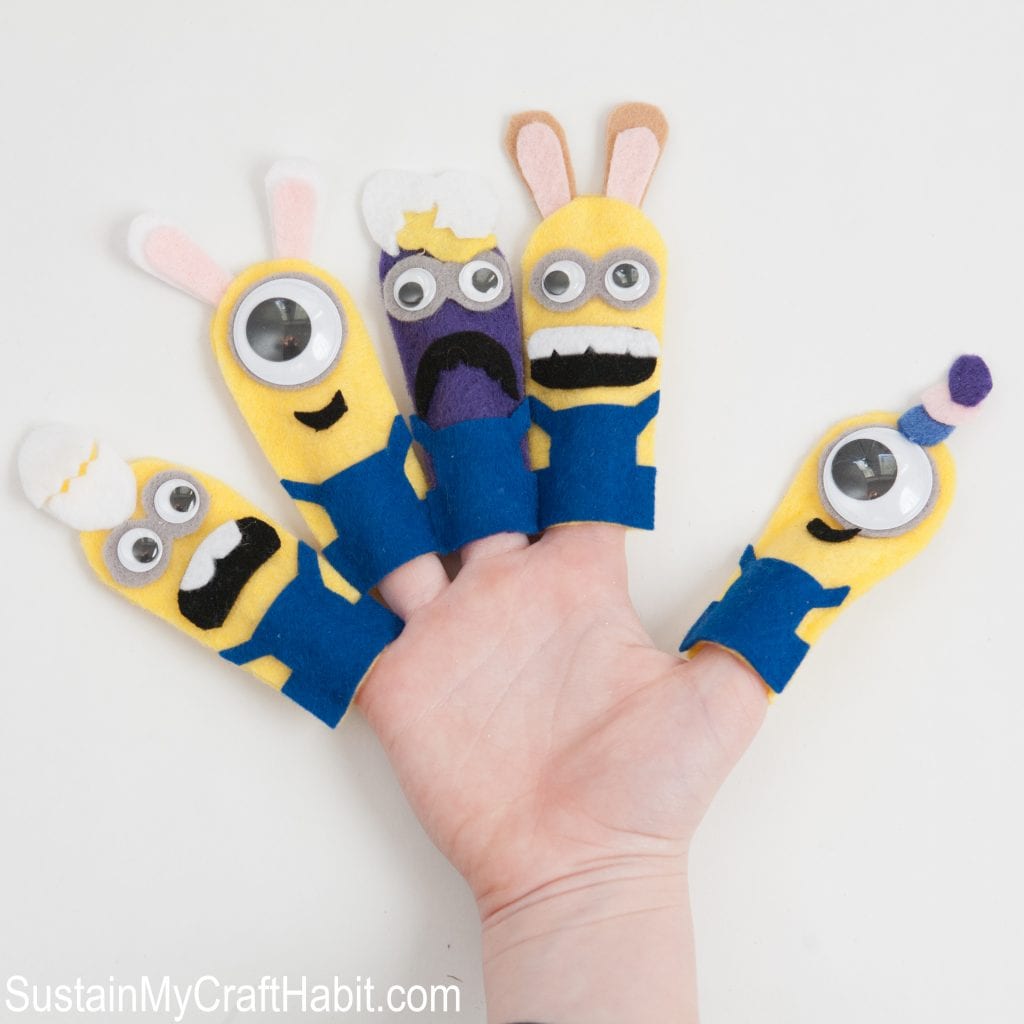 Little yellow Minions are super silly and funny, just like kids! I was going through my fabric stash and discovered a small amount of assorted felt squares I had leftover from a Christmas project. Making finger puppets require very few supplies and it's a great indoor activity to do with the kids.
WHAT YOU'LL NEED (for x5 Easter-themed, youth-sized finger puppets):
For body – 6" x 8" scrap of yellow felt (a similar weight fabric can be used as a substitute to felt)
For facial features and attire – Small scraps of assorted colours of felt: navy, grey, black, white
For Easter-themed accessories – Small scraps of assorted colours of felt : pink, brown, blue, purple
Googley eyes – assorted sizes
All purpose white glue or felt glue
Scissors
How to Make Silly Minions Finger Puppets:
Prepare work space for cutting and glueing
Print off minion-like puppet template
Begin cutting felt scraps using template guide: Y = yellow; N = navy; G = grey; B = black; W = white; P = pink
Glue facial features and attire to top layer of puppet.  Press lightly. Let dry.
Glue googley eyes to center of goggles. Press lightly. Let dry.
Glue base layer to top layer by spreading a thin, even line of glue along outer edge of base layer. Press top layer (right side up) onto base layer. Press lightly. Clean away excess glue. Let dry.
7.  Play!