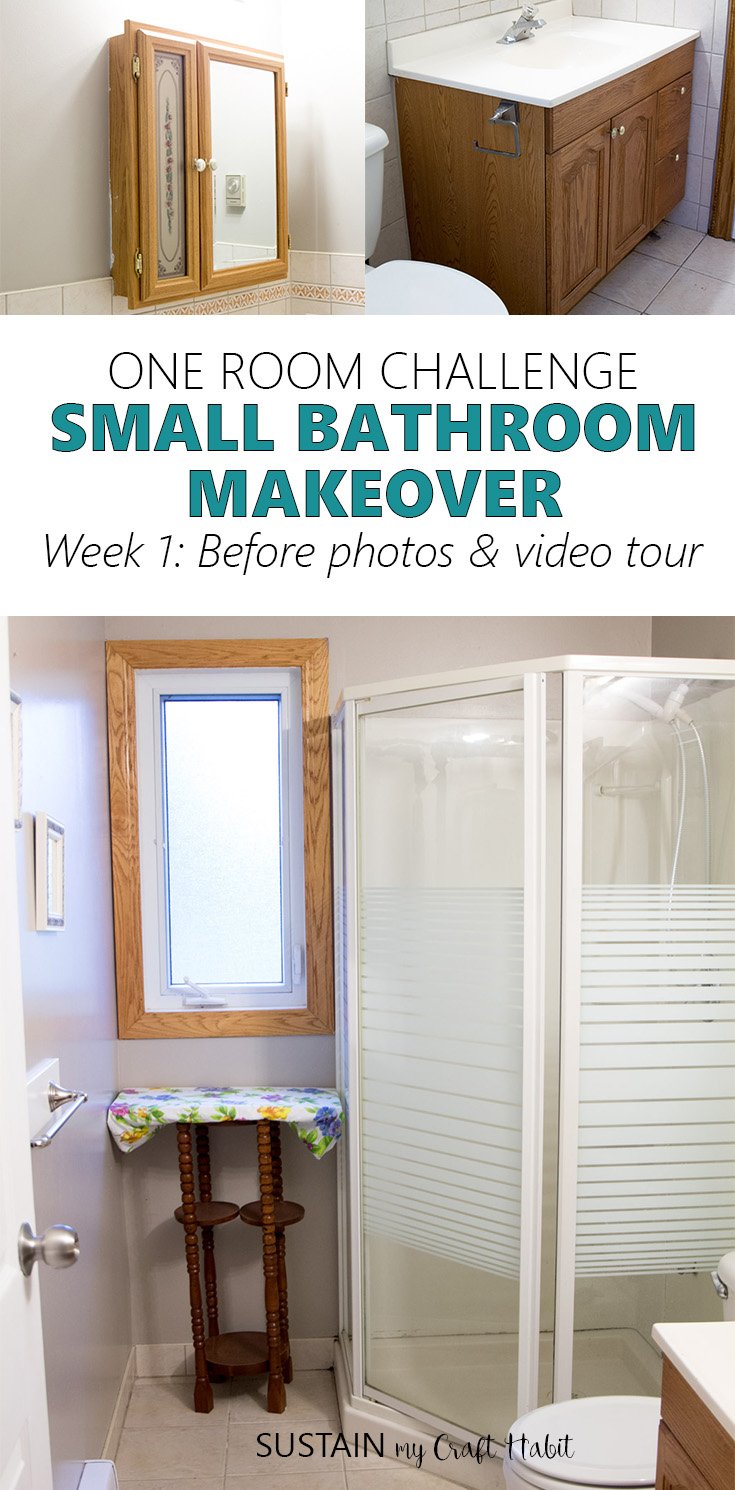 We decided to take part in something that is both exciting and scary at the same time, namely, The One Room Challenge. We hadn't heard about this challenge until we started blogging two years ago and basically it involves making over one room in your home (for us it's in our cottage) in just a six weeks.
Bloggers all over the world take part and share their progress each week leading up to the grand Final Reveal!
Since we've been tackling a makeover of our family cottage, the Graystone Beach, over the past few months, we decided that it would be fun to try and participate for the first time in the One Room Challenge. (Stop by and check out one of the recently completed bedrooms, the Orchardview Room).
Of course we've decided to go with one of the most difficult rooms: the BATHROOM!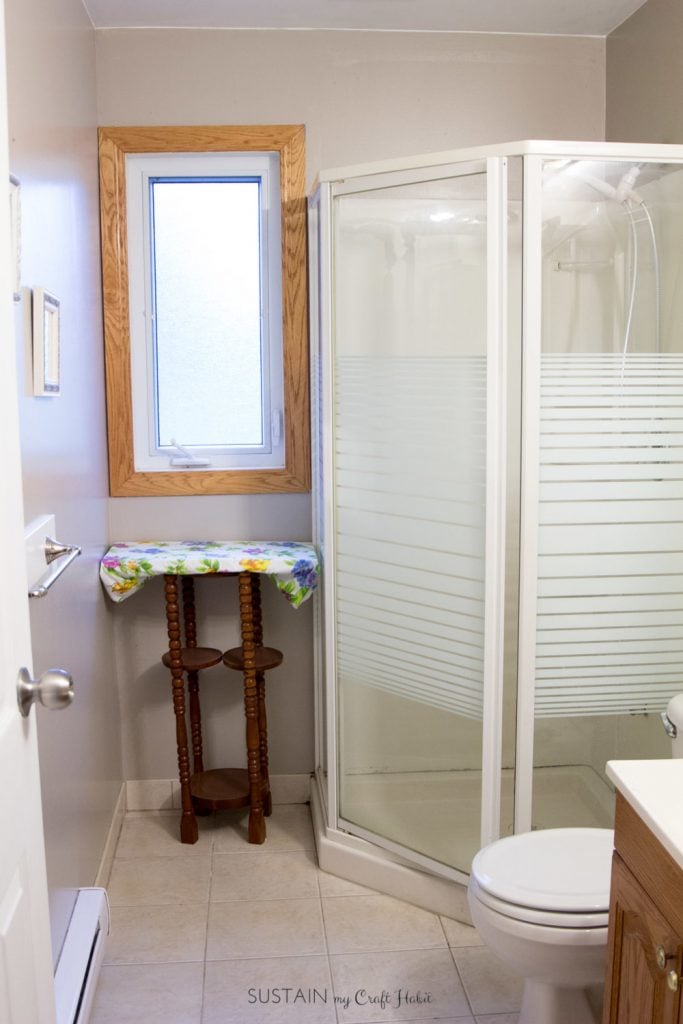 Over the next six weeks we will be breaking down the renovation of this room week by week and sharing a series of DIY's with you that will go roughly as follows:
Week 1 (you are here): The Before Photos
Week 2: The Inspiration, Design Plans and our Sponsors
Week 3: Small Bathroom Remodel Tips
Week 4: DIY Wine Cork Bath Mat
Week 5: Painting the Bathroom Vanity and New Faucets
Week 6: The Final Reveal!
Week one is the fun week of sharing the before photos. The small, 3-piece bathroom in the Graystone Beach cottage is just under 20 years old it's original to when this cottage was extended.
Here we have a quick little pre-renovation tour for you describing what it looks like now and giving a little sneak peek into some of our plans for this small bathroom remodel. Be sure to subscribe to our YouTube channel to get all the updates along the way.
Since the cottage is over 2 1/2 hours drive from where we live near Toronto, we'll be cramming in the renovation on long weekends whenever possible.
If you haven't already be sure to sign up to stay up-to-date with this bathroom remodel:
Next week will be sharing our design plans for the room as well as announcing the wonderful partners that we've that were joining forces with for this bathroom makeover.