Have you ever thought about making your own wall art for your home? I have an abundance of printed wall art I've collected over the years from places like Ikea. As much as I love Ikea's art and have found myself roaming the store for hours at a time, I get the itch to change up and update my wall decor from time to time.  This easy DIY wall art project was quick, fun and cheap to make and gave me the home decor refresh I was looking for!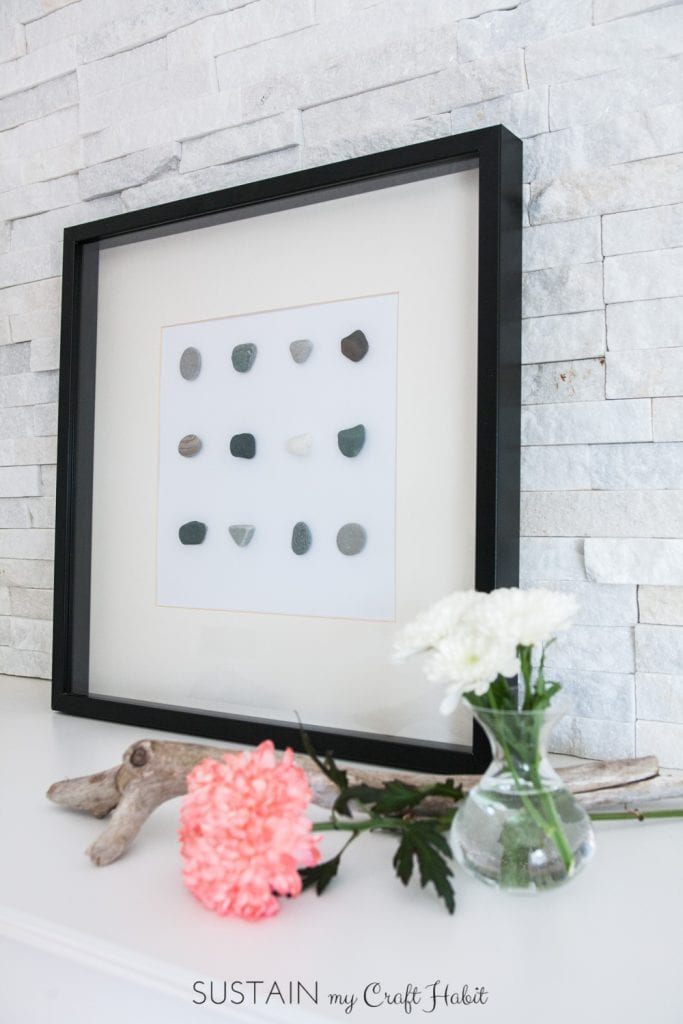 The rocks I used for this home decorating idea were collected on a long leisurely walk along the lake last summer, which reminds me of this book If You Find a Rock (affiliate link) that's filled with amazing photography and information about different types of rocks. I've also seen similar rocks that can be purchased (affiliate link) at the craft store or even the dollar store. I've never thought to buy rocks but hey, they do sell 'em so people must buy 'em! If you love creating with rocks as much as we do, check out some of our other DIY wall art ideas including our DIY Nautical Rock and Seaglass Mobile, Pressed Petals and Rock Vase Art and DIY Inscribed Rock Centrepiece projects.
Materials Needed to make your own Simple Beach Stone DIY Wall Art: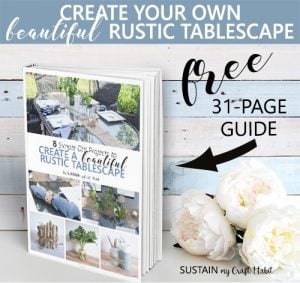 12 (or more for a larger photo frame) rocks (ones that are flatter on one side work best)
Krazy Glue (affiliate link) or similar strong adhesive
1 sheet of 12"x12" Linen textured Cardstock (affiliate link) or size needed for your photo frame
Boxed Picture frame and Matte (one that allows enough space for rocks)
With this DIY wall decor idea being as simple as it is, I'm not sure I even need to write up the instructions?!  But just for fun, here goes:
1. Position rocks in a pattern of your choice. Ensure flat side of rock is against the paper.
3. Apply a good amount of crazy glue to the flat side of the rock. Press down onto paper and hold in place for 10 seconds.
5. Continue until all rocks are securely in place.
6. Mount your DIY wall art in the picture frame.
And voila!  The finished masterpiece is complete. I think this DIY wall art project is pretty modern and unique (and inexpensive!). What do you think?
Pin it to refer to later: