It's never too soon to start thinking about Christmas crafting and especially wooden Christmas tree crafts! There are so many creative options to inspire you to collect those wood pieces, anything from driftwood, wood scraps, twigs and more!
Creative Christmas Tree Crafts Made from Wood
We've assembled 29 fun and festive project ideas in this Christmas tree-themed round up. These crafts will cover decor for your home, your outside porch or even to give as thoughtful gift giving idea.
We've divided the round up into different wood surfaces so you can easily scroll through to find projects you wish to make. There are several ideas using driftwood, beautiful rustic weathered wood from the beach and then plenty of crafts made with scrap wood material, anything from leftwood wood, moulding or plywood.
Join our crafting community to find more nature-inspired DIYs and upcycled craft ideas. It feels good to repurpose, upcycle and create with nature!
Driftwood Christmas Tree Crafts
Combining Christmas with coastal decor is right up my alley! Since collecting driftwood is a favorite past time, using the beach finds to make Christmas tree crafts is ideal. We even sell our driftwood tabletop trees in our Sustain My Craft Habit Etsy shop.
Christmas Tree Decor made from Scrap Wood and Pallets
Now many of us have some type of scrap wood lying around from home projects, curbside finds or thrift store purchases. I love the creativity with these decorative Christmas trees! Which one of these are your favorite?
Wood Slices and More
Did you know that wood slices, no matter the shape or size can be transformed into a Christmas tree? Just look at these couple of craft ideas.
Twigs, Sticks and Branches, oh my!
Foraging for sticks, branches or twigs will be well worth the effort when you consider these beautiful creations!
Wooden Craft Sticks and Other Wooded Christmas Tree Crafts
And lastly, we have this collection of craft ideas using a mix of materials from paint sticks, jumbo popsicle sticks, wooden dowels, old meter sticks and more! The sky is the limit when it comes to making wooden Christmas tree crafts!
More Christmas Crafting
There can never be too much holiday decorating, which is why we have a whole category just for Christmas crafting! Here are just a few projects to check out.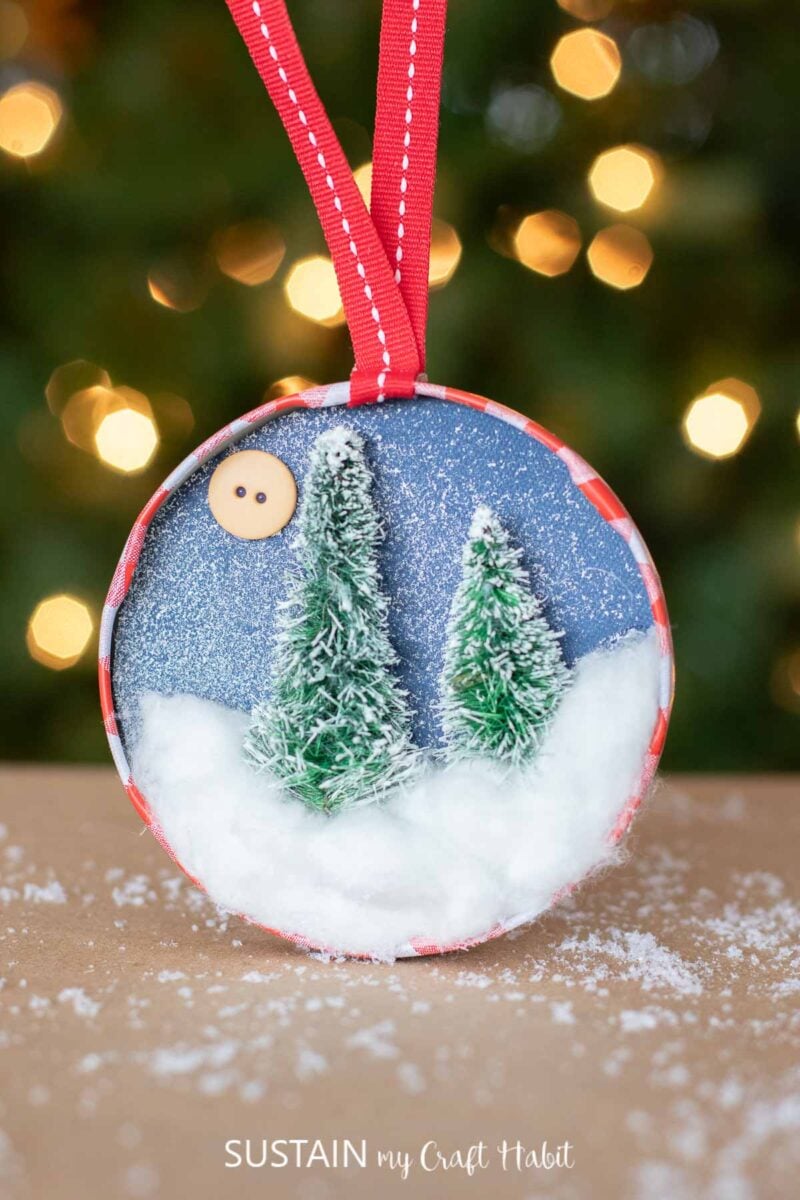 Thank you so much for stopping by to visit us here on the blog! Want to receive a ton of inspiration and money saving ideas for decorating, gift-giving and crafting? Join HERE! Happy crafting, friends!
Like it? Pin it for later!