Wondering what to do with all those leftover wine corks? Look no further than this round up of 21 must-try creative DIY wine cork crafts.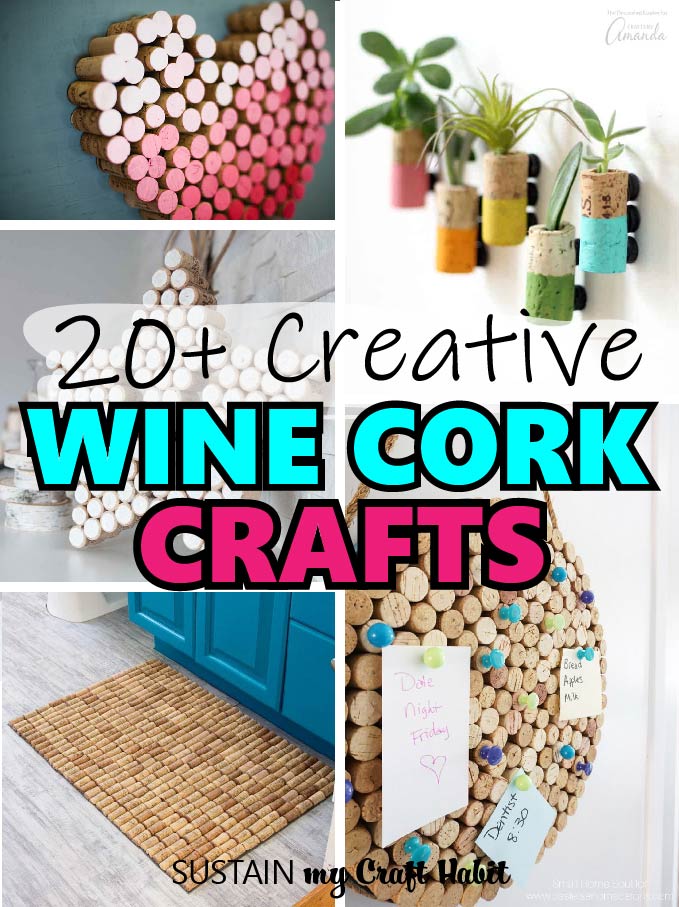 Creative Projects to Make with Upcycled Wine Corks
One of our most popular craft projects on this blog is this DIY wine cork bath mat project we made several years ago. At the time, we would never have guessed that others would be so interested in wine cork project ideas!
These days it seems we're collecting wine corks faster than ever before (could have a little something to do with the lockdown ;)). But this made us think that others must be in the same boat and also looking for ways to use up their leftover corks.
Where to get Wine Corks for Crafting?
If you don't have a collection of your own to dip into, consider some of the following sources for wine corks:
Take a look at this inspiring round up of DIY wine cork project ideas. From decorative wall art, signs, jewelry organizers, hot pads and more, these easy and creative projects will get you inspired! Let us know if the comments below: which of them would you like to make?
21 Must-Try Wine Cork Crafts:
Which is your favourite wine cork craft?
And if you're looking for more upcycling craft projects you can make with materials around the house, check out these upcycled wine bottle crafts or this DIY cookie sheet magnetic board.
Cheers!
Like it? Pin it for later!