One of my favorite pieces of advice came from David JP Phillips on TikTok: "Use the weekend to build the life you want, not to escape the life you have." What a great thought is that? So to help you build that life of dreams, we've gathered up 70 easy DIY projects you can tackle in a weekend!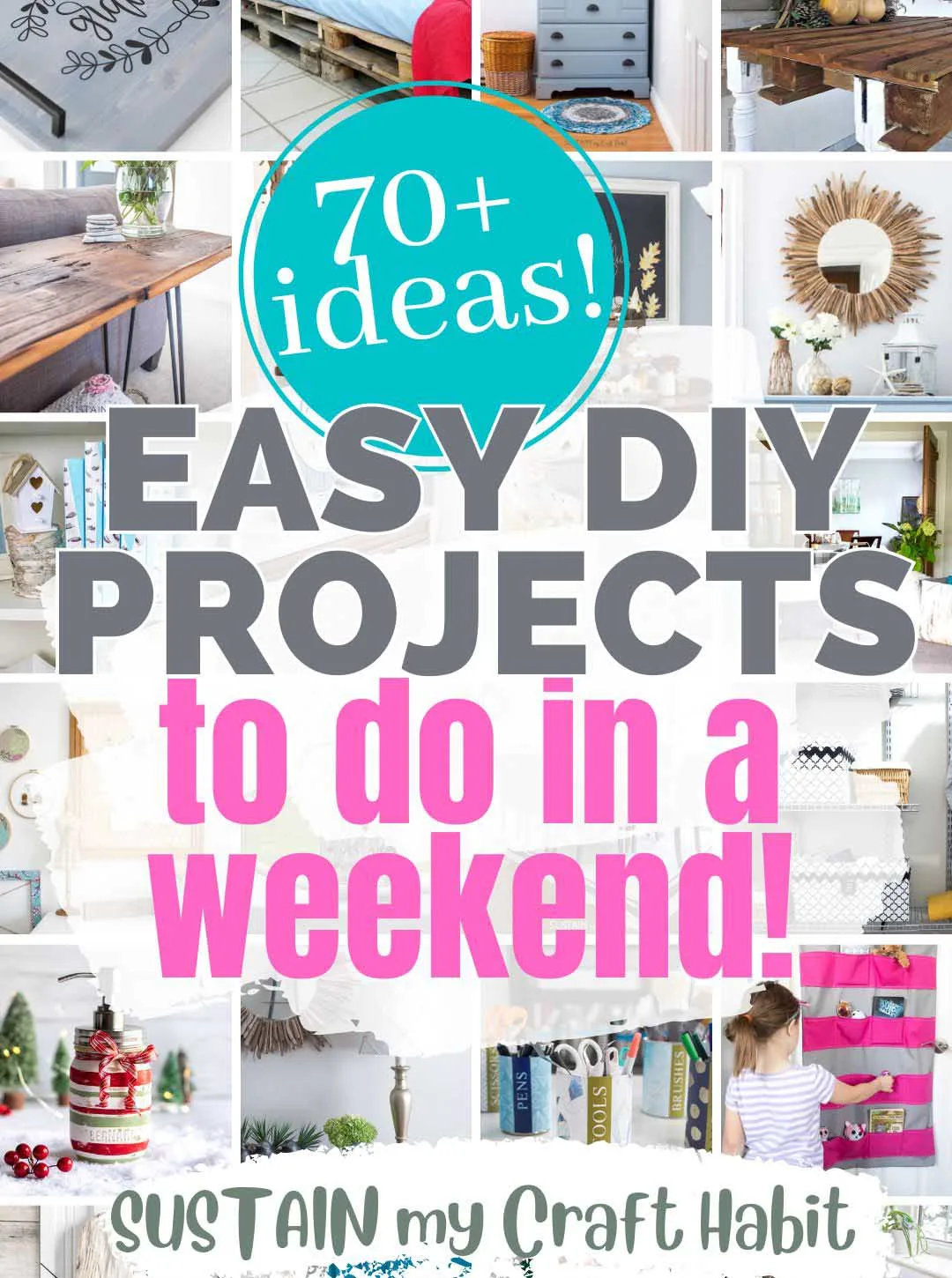 Home DIY Project Ideas to Complete in a Weekend
From simple crafts to more extensive room makeovers, DIY projects are a great way to add value to your home. You can save money by doing it yourself, add a personal touch to your home, and gain a sense of accomplishment along the way.
Most of the DIY project ideas below are appropriate for any skill level. If you click on the "See more details" button, they'll take you to fuller posts with tutorials and step-by-step instructions. We hope you find some inspiration for your next project!
Jump to these topics:
DIY Home Projects Bucket list
70 Easy DIY Projects for your Home
DIY Home Improvement Projects
It's amazing what a bit of paint can do! Here are some basic DIY home improvement projects you can tackle (mostly in a weekend) with just a few supplies.
6. Paint an accent door inside
DIY Furniture Ideas
Some of the best DIY projects we've tackled have been DIY furniture builds or makeovers. There are so many creative ways to refinish furniture, making them some of our favorite painting projects.
DIY Storage Solutions
If you're stuck for storage space, these DIY storage solutions are sure to add a bit or order and organization to your home.
DIY Home Decor Ideas
You don't have to spend a ton of money on expensive decorations for your home. Check out these cool DIYs using your favorite crafting techniques.
Outdoor DIY Ideas
These DIY outdoor and garden projects are a great way to make the most of out our outdoor spaces without spending too much money.
DIY Gift Ideas for the Home
Who doesn't love to receive beautiful decor for their home. These are some of our best DIY crafts that also make wonderful gifts for family members and friends!
We hope you're found plenty of inspiration in these 70 easy DIY ideas! If you're looking for even more awesome DIY projects, we've got you covered! Check out:
Like it? Pin it for later!