I was in desperate need of bringing some order to my jewelry drawer. I tackled the tangled mess with a new rustic glam jewelry organizer made with materials around my home!
DIY Rustic Glam Jewelry Organizer
Hi creative friend! Today we're over on the Resin Crafts Blog with the tutorial for how to make this pretty farmhouse-inspired jewelry organizer. When I was recently making these plaid pendants I had some resin left over. I poured it into a mold I had on hand and sprinkled in some glitter. I always have a second project in mind for the unused resin rather than wasting it.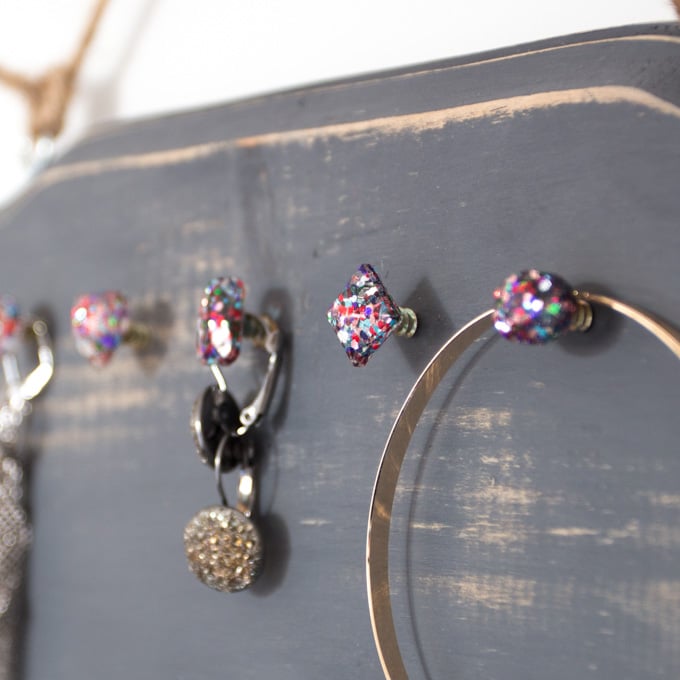 I didn't have anything specific in mind for the glittering little pieces. I just figured I would put some jewelry findings on them to make some stud earrings similar to these Christmas coloured pieces. But then the idea came to use them for my new jewelry display!
I have to admit that this piece just evolved. I originally thought about painting the wood white, but as I was rummaging through my paint collection I pulled out my favourite gray paint, DecoArt Chalky Finish in Relic, and this rustic glam jewelry organizer idea was born.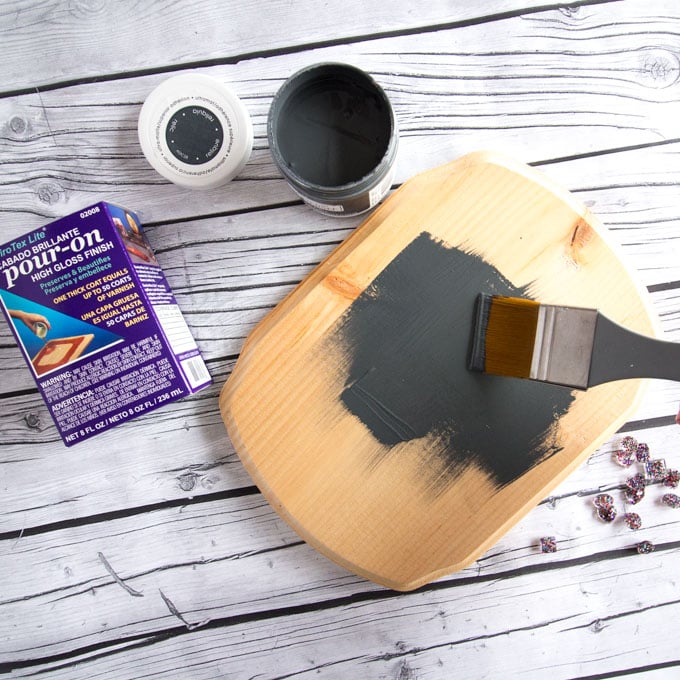 I was so happy with how this DIY jewelry organizer turned out. The glittering posts against the distressed wood just look so perfect together. It's an art piece on it's own, but when I hung up my favourite jewelry it became a masterpiece (ok, a little dramatic, I know)! Here are some of the lovely pieces we've made using EnviroTex jewelry resin over the past couple of years:
So I must admit that I was a little inspired by this DIY accessory organizer Sonja made a few years ago. I like these other creative jewelry display ideas too. I may also make a couple of these upcycled tissue box baskets to help coral the other items in my drawer.
Do you have any tips for organizing jewelry?
Like it? Pin it for later!