If you have school-aged kids, then you most likely have heard of Shopkins. Just like Beanie Boos, Pokemon cards, BeyBlades and last year's Rainbow Loom, these grocery store miniature figurines are the latest craze on the schoolyard. If you're wondering how to play with Shopkins, consider these five fun math games to play with your kids.
[clickToTweet tweet="Teaching #math and money through play! #Shopkins #STEM #learning #kids" quote="Teaching #math and money through play! #Shopkins #STEM #learning #kids"]
Now, I rarely buy toys for the kids: they already have so many from their birthdays and Christmas, and the oldest one is really adept at convincing grandma to buy her favourites. So, I was quite reluctant when she started insisting that we needed to go to the store to buy Shopkins. However, the other night I caved: it felt so awkward to have her bringing home these little toys from school, ones that her friends had given her, without her having any to reciprocate. My son also went along for the ride and decided that he needed some to trade at school as well.
This post contains affiliate links (marked with a *) for your shopping convenience. You can find our full disclosure here.
Off to Mastermind Toys we went and they picked a set of 12 (you can also find them on Amazon*). I must admit, they're pretty cute. They're basically miniatures of items you would find at a grocery store, from fruits and veggies, homewares, sweet treats, pantry and other items. And they have some cheeky names: "Bart Beans" for a can of beans, "Chloe Flower" for a head cauliflower, and one of my favorites, "Banana Splitty". They come with little 'grocery bags' and all sorts of accessories, including books. A quick peek on their website revealed that it's a Canadian company.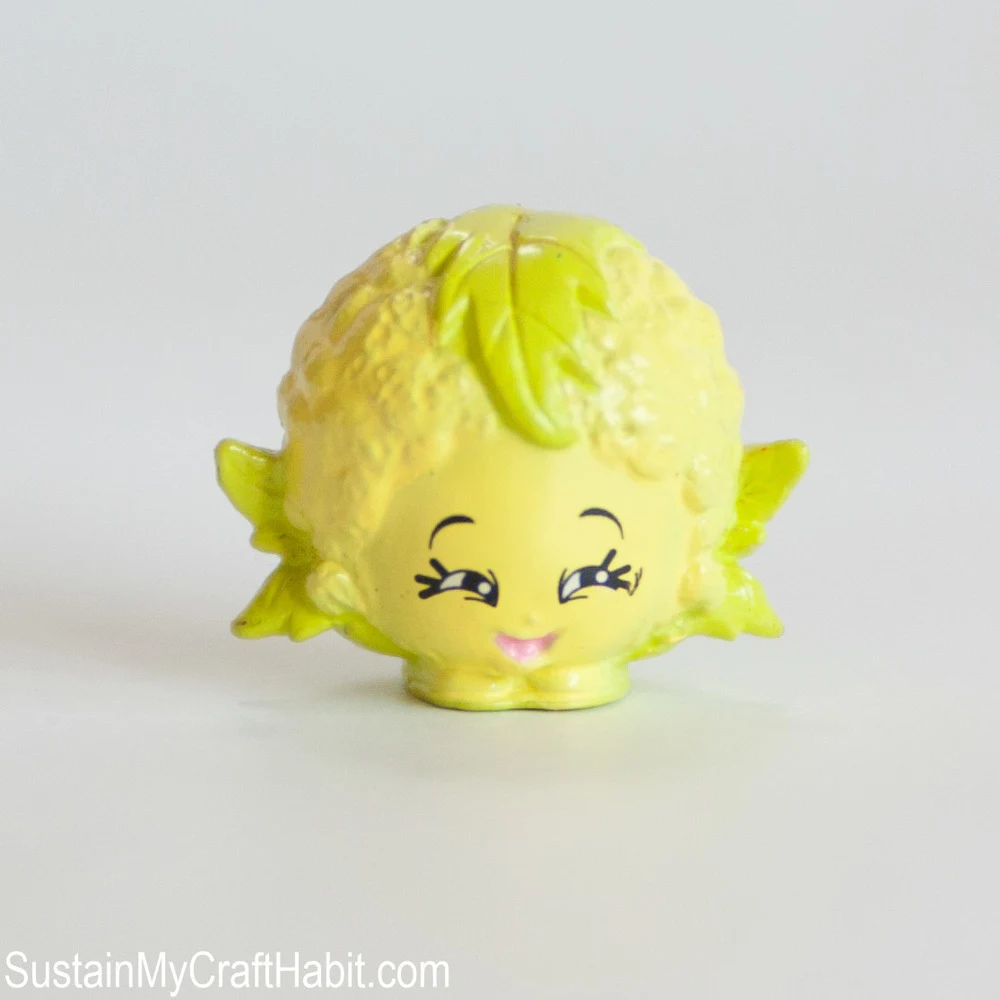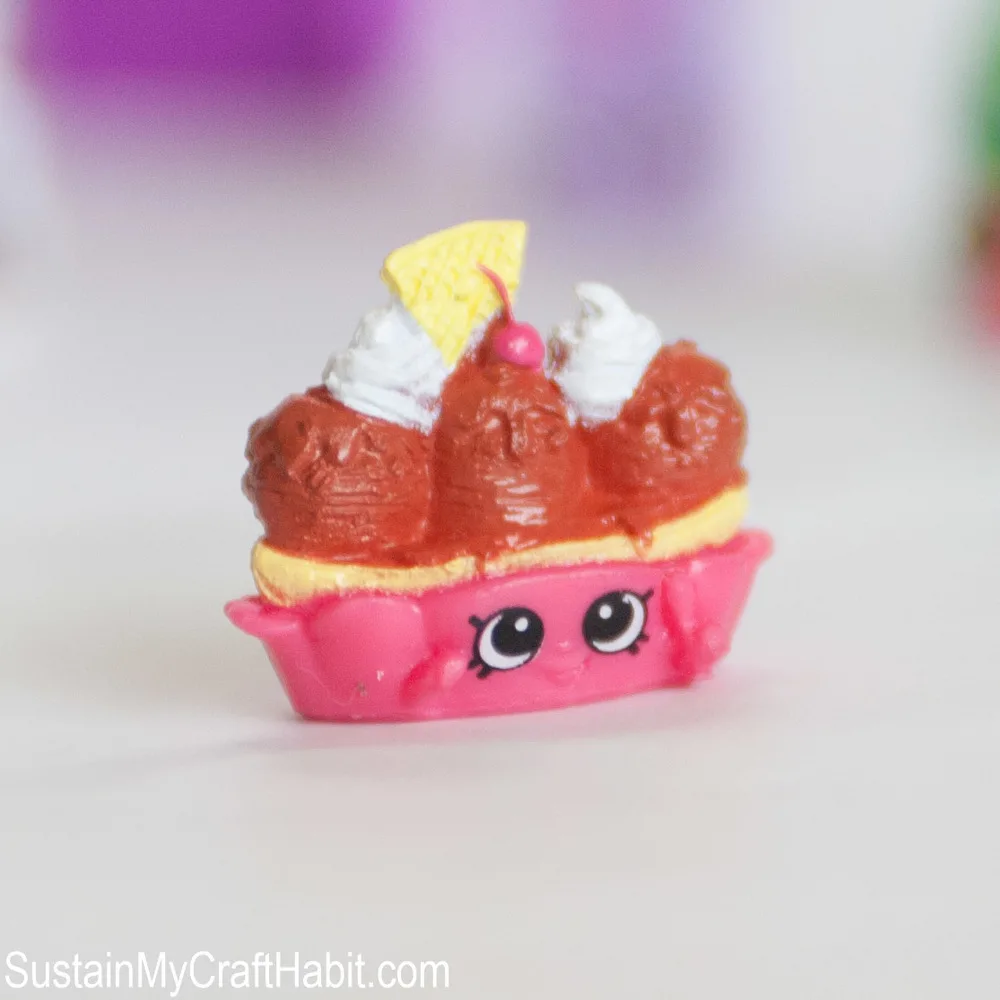 To make myself feel better about being such a softie, I told them that they would have to earn each one. We did this when they were into Pokemon: in order to earn one, they had to do chores (e.g. empty the dishwasher, help sort the laundry) or get themselves fully ready for bed by themselves (it's usually a bit of a struggle) or ready in the morning for school. It's a great motivator and helps them to build independence and gain confidence in their abilities to do these things.
How to Play with Shopkins: Five Math Games
In addition to doling the Shopkins out slowly, I wondered if we could do some learning with them. Here are five activities we've tried that integrate math concepts such as addition, grouping, sorting, even real-life skills such as comparison shopping and budgeting. Note that my "players" were my 6-year old son, 8-year old daughter and their 7-year friend. While the oldest one was able to follow along pretty easily, the younger ones needed some help so it ended up being an activity that I did with them.
Supplies Needed for these Math Games with Shopkins:
4 or 5 Shopkins from their collection (encourage them to pick items they'll likely to see in the flyers like the food and cleaning/laundry items),
grocery store flyers (they can work independently or share and help each other find items).
1. Grocery Flyer Cut-Outs
Give each child 3 flyers from that week's grocery store bundle and challenge them to find similar items in their flyers as their Shopkins. Explain that it doesn't have to be the exact same item. For example, for "Spilt Milk" they could include other dairy items such as cheese and yoghurt; for "Cool Cube" they could include freezies and ice cream. When they find the items, tell them to cut them out keeping the prices on them. Encourage them to find the same items in several different flyers. Skills: reading, gross and fine motor.
2. Most and Least Expensive
Now that they have their collection of cut-outs, pick one Shopkin with cutouts from different stores. Look at the prices of the same item (ideally you can find the identical item in the different flyers) and discuss why the same items can cost different amounts in different stores (e.g. the concepts of premium stores, sales, discounts, brand names, popularity of items). Skills: number (dollar and cents) recognition, ranking.
3. High to Low Sort
Go back to the collection of cutouts and ask them to pick out one cut-out for each of their Shopkins items and them to line them up from least to most expensive. Discuss the different prices of foods and how some prices are listed per weight while others are per unit. Ask them to identify the most and least expensive foods that they eat. Skills: number (dollar and cents) recognition, ranking.
4. Cheapest and Most Expensive Grocery Receipts
Using the cutouts they had selected in the previous activity, have them add up the cost of all of their items together (for my younger ones, I told them just to focus on the dollar values and ignore the cents which they were not able to add). Discuss what a receipt is, whose would be most and least expensive, and how much food them would get for their given receipt amount. You can also put it into context in terms of how much it cost to buy their Shopkins or another toy/clothing item. Skills: addition, value of money.
5. Grocery Store Budget
Once they've calculated their receipt, give them a "budget", say $20, and ask them how many items could they buy with their budget. They can propose multiples of items if needed and try different combinations of items for the same budget. Discuss how much food they could get for that amount of money and the idea of a budget (e.g. having to make choices about what they can and can't buy).
It was quite fun playing this activity with the kids and provided lots of opportunity for learning different math concepts as well as concepts of everyday living such as the value of money, receipts and a budget. They even learned about new foods like brocaflower and asked good questions along the way ("What are the most expensive foods we eat?", "That's all you can buy for $10?"). This is definitely an activity we'll be playing again.
What games/activities do you use to help teach your kids about money? Do you have any other ideas for how to play with Shopkins?