Feeling crafty? Well we know the feeling! So we've got you covered with this fun round up of 20+ creative and cool paper crafts you'll want to try this year!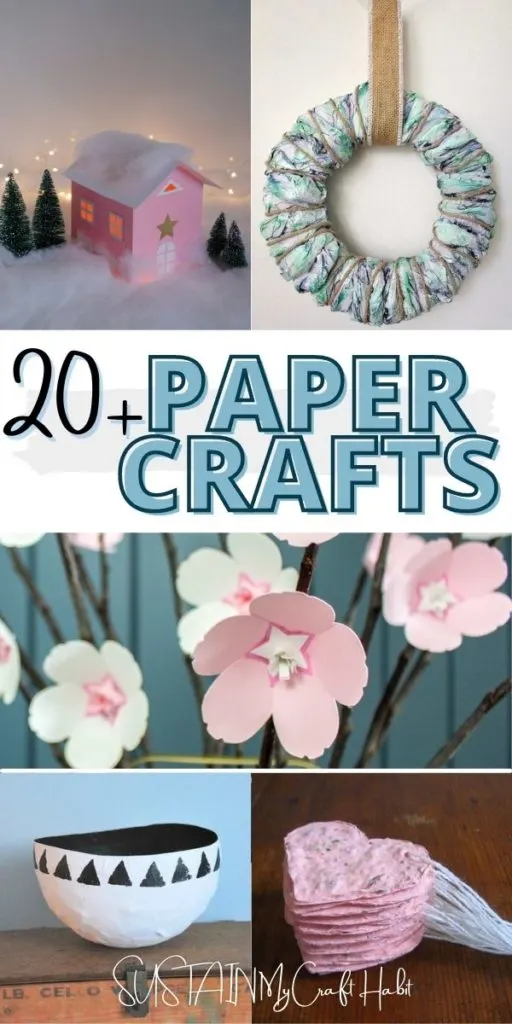 Disclosure: This post contains affiliate links for your shopping convenience. Should you choose to purchase through them, we will make a small commission at no extra cost to you. You can read our full disclosure here.
What to Make with Paper?
I'm always amazed at the sort of things I see people making with paper! From DIY wreaths, handmade cards to paper mache bowls and other decor for the home, it's hard not to feel inspired by all these projects. And the nice thing about these creations is that paper is a really accessible material in terms of price and the ability to find. I always have a collection of colored cardstock on hand for when inspiration strikes!
I hope you get motivated to make something with this round up. I'd love to know, which one of these crafts would you want to try first?
Making Seed Paper
Beautiful Paper Wreaths
These DIY wreaths are one-of-a-kind creations that we would love to hang on our walls!
Paper Ornaments
Paper Flowers
We just can't get enough of paper flowers here on the blog! Check out these posts to make your own beautiful and happy flowers that will never wilt.
Handmade Cards
Combine pretty pressed flowers with paper to make a simple and lovely handmade card.
Other Creative Things to Make with Paper
You can make these other decor ideas with paper by following the simple steps outlined in the posts.
Seasonal DIY Craft Ideas
Check out these DIY projects using paper for the holidays and other times of the year!
More Paper Craft Ideas to Try
We recently also shared this round up of paper crafts geared towards teenagers as well as this list of gorgeous giant paper flower tutorials.
Like it? Pin it for later!