Add a little flower power to your spring decorating with some blooming wall art featuring the hand-lettered phrase "Bloom where you are Planted".
"Bloom where you are Planted"
Have you heard this phrase before?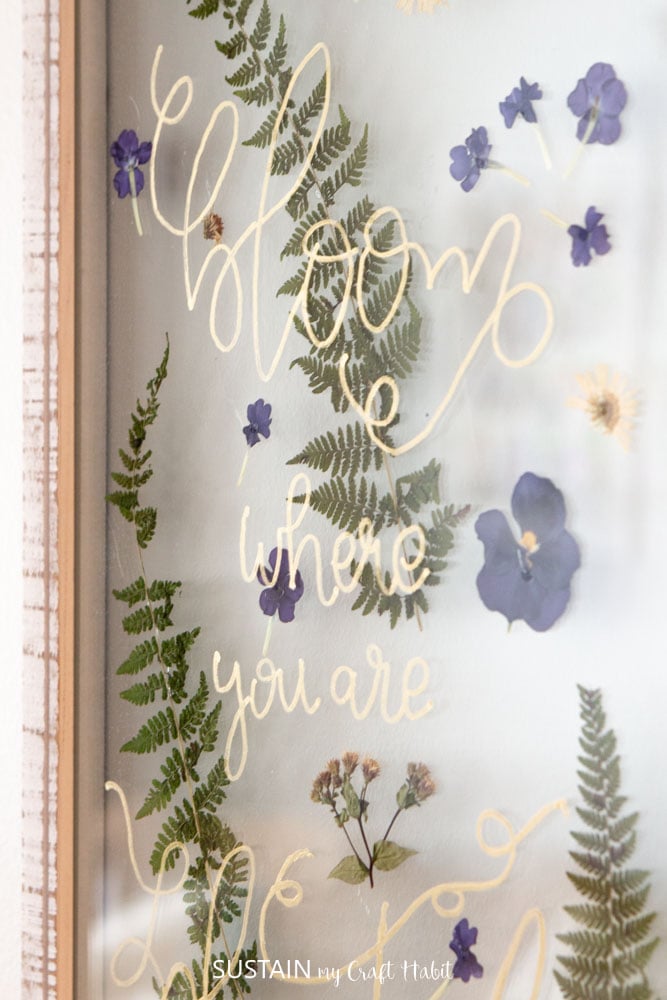 It came to my mind as I was creating this pressed flower art which we're sharing over on Crafts By Amanda today. On the surface it has a lovely ring to it, touching on the idea of blooming flowers and springtime gardening. If you need ideas on what to do with those used flowers check out this guide to preserving and re-purposing flowers.
But the more I think about it, the more I realize the depth of the phrase. We can't always control where we are planted or what life brings our way. However, the ones who are successful are those who manage to bloom regardless of their circumstances.
It could be construed as a simplistic, almost patronizing sentiment. On the other hand, it reminded me to be grateful for the rich soil on which I've been planted, with my family and friends close by me.
If this phrase resonates with you, we're happy to share the "Bloom where you are Planted" hand- lettered template. Use it as a guide to create your own pressed flower wall art or other printable artwork.
Do you have a favourite spring or gardening expression?