While we're not quite sure about this year's trick-or-treating situation, we are looking forward to celebrating in a fun way. These little colouring booklets are a non candy Halloween treat to give classmates, friends and neighbours.
Halloween is just around the corner and the kids are super excited. In addition to dressing up and trick-or-treating, they love celebrating with their classmates at schoo.
Non Candy Halloween Treats for Classmates
Disclosure: This post contains affiliate links for your shopping convenience. Should you choose to purchase through them, we will make a small commission at no extra cost to you. You can read our full disclosure here.
Each year we try to find inexpensive treats which they can share with their class. Since the school has a strick nut-free policy (and having a peanut allergic child at home), we always send non-food gifts.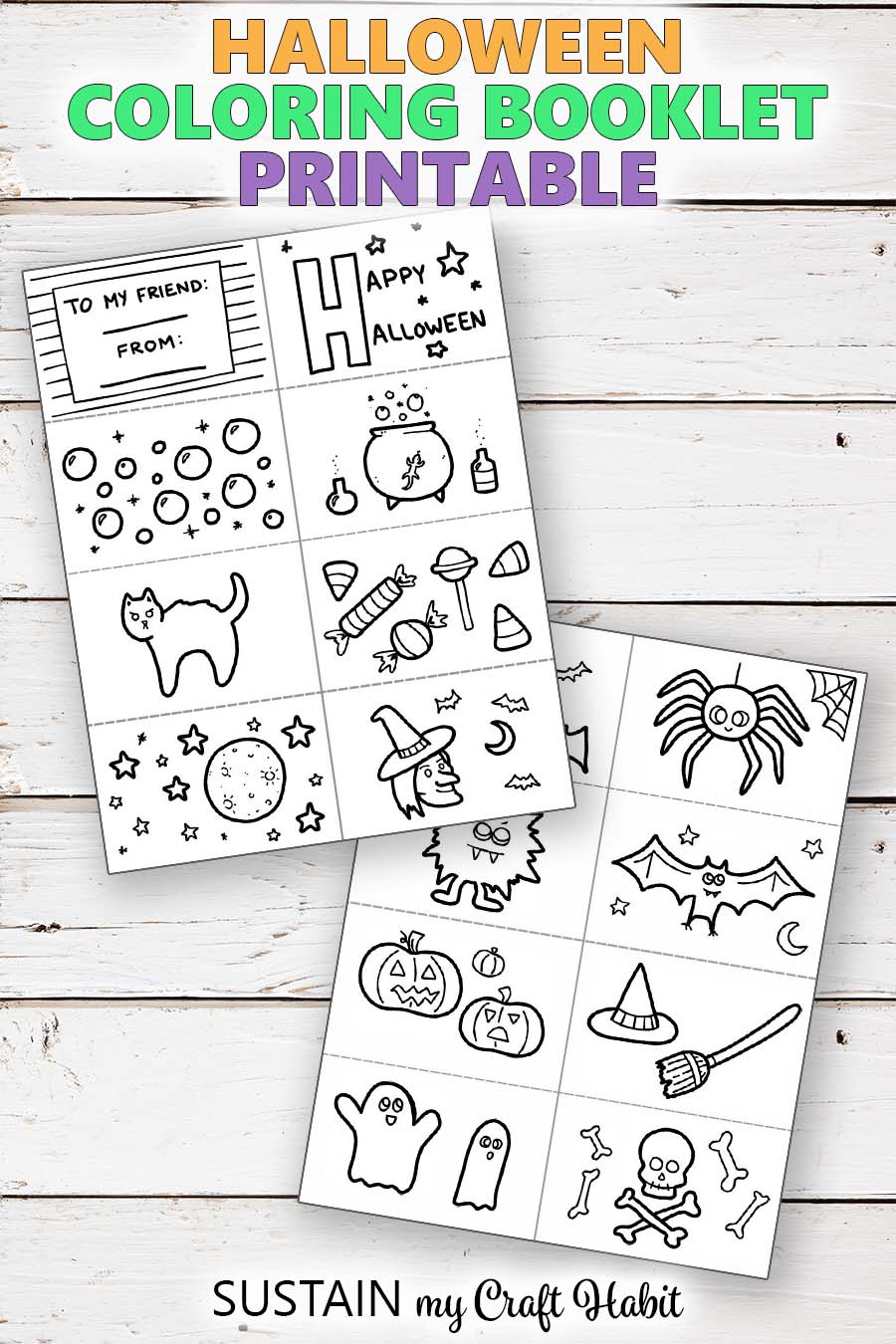 Once Halloween we made these cute witch's broomsticks with glow sticks. Other years we've given pencils and Halloween-themed erasers.
For something different, last year we gave each classmate a mini coloring book with a few crayons. We attached the crayons to the front of the booklets with some festive Halloween-themed washi tape.
To make the booklets:
Print it out in black and white, double-sided;
Cut out the strips along the dashed lines (a paper-cutter is really helpful for this);
Stack the strips to assemble the booklets, making sure the Happy Halloween design is on the top;
Fold the booklet in half;
Staple along the middle.
That's it! Fun little Halloween-themed coloring booklets.
I might even print some out to give any trick-or-treaters alongside other treats this year.
We hope you have a sake and happy Halloween friends.