For us here in Canada, Winter can feel like it lasts for-EVER. As the cold weather hits, most of us head indoors to start our long hibernation until the warm weather comes back. But nevertheless, we certainly still enjoy getting together with our friends and family! How else can we survive the frigid cold? So in order to help make those get together's even more special, we've compiled a list of fun and festive winter party decoration ideas. You might even notice a bit of theme with these party decorations.
Continue reading on to get the how-to instructions to make this shimmery star garland.
And if you're in need of other ways to get through the cold, check out our list of 40 best finds on Etsy to keep you warm and cozy this Winter.
Winter party decor to help get you ready for your next get together:
Save those wine corks to make this decorative star that you'll want to show off at your next party and all year long.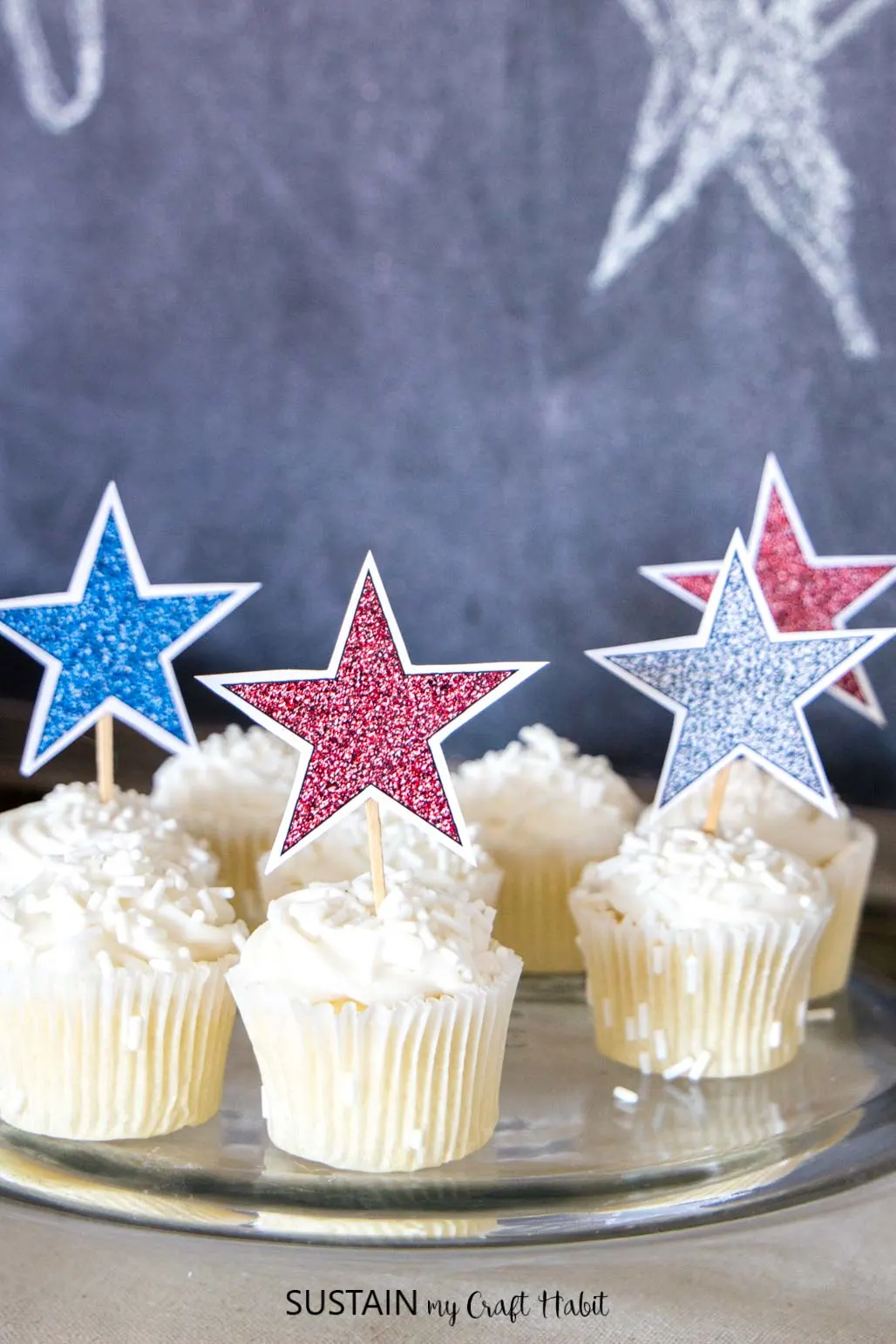 Grab your own free star-shaped printables to create cupcake toppers and other DIY party decor.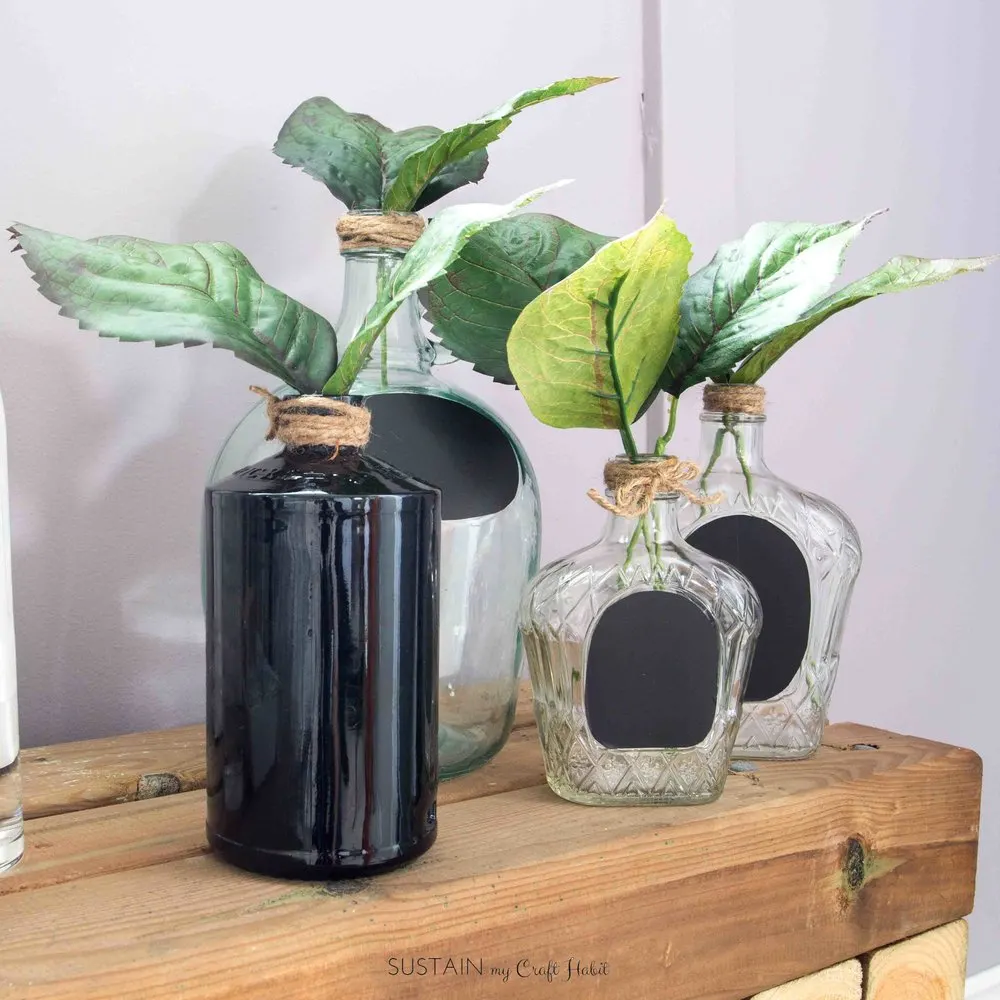 Collect those empty wine and liquor bottles and turn them into fun and versatile party decor.
"Some of the links in this post are advertisements (and will be indicated with *) for your shopping convenience. You can find our full disclosure here. "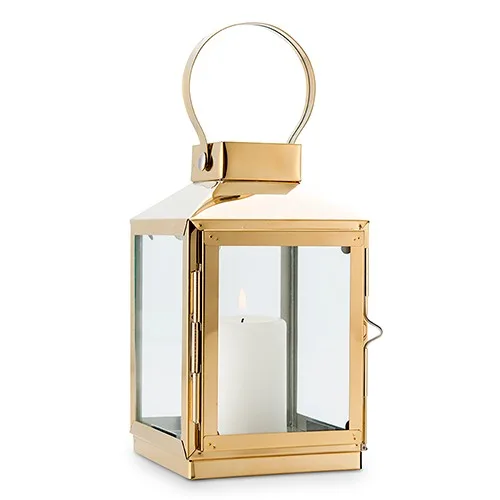 Add a little elegance and romance to your next party with these beautiful gold decorative lanterns.
What party would be complete without tassel garland? These tassels come in a variety of color combinations and can be used to decorate walls, chairs and tables.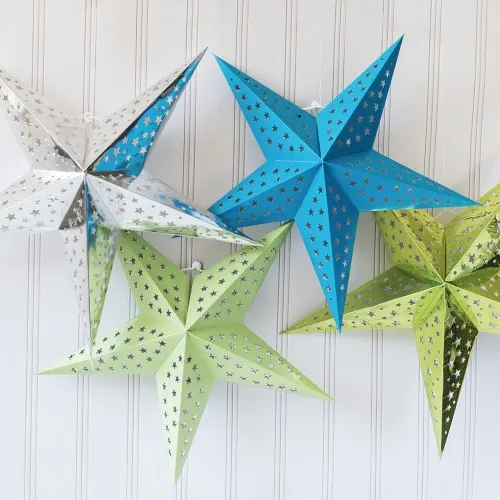 Decorate your next party with these colorful star lanterns that can even be hung outdoors once the weather warms up.
DIY Star Garland
It's perfect for hanging above the fireplace or on your wall and can even be reused for other themed parties such as July 4th and New Year's Eve.
Materials Needed for a DIY Wood Star Garland:
Disclosures: We have not received any compensation for this post. However, we have (and continue to) receive products from DecoArt.
Instructions for a Winter Star Garland:
Lay stars on flat surface and paint 10 stars in pewter the remaining 10 stars in silver. Let dry. Repeat on all sides until stars are fully painted.
Cut 3 strands of ribbon at differing lengths: shortest length to hold 5 stars; middle length to hold 7 stars; and longest ribbon length to hold 9 stars.
Using a hot glue gun apply a small dab of clear glue to one star point and press in place at center of cut ribbon. Space each star 5" apart on the ribbon.
For the full tutorial on how to make this DIY star garland, head on over to Decoart project gallery.
Party on friends, don't let the cold weather stop you! Do you have any other great winter party decoration ideas?