Ever since we designed our felt succulent patterns, we've been thinking of creative ways to use them. And with Spring around the corner, a beautiful fresh DIY succulent wreath was on the top of the list.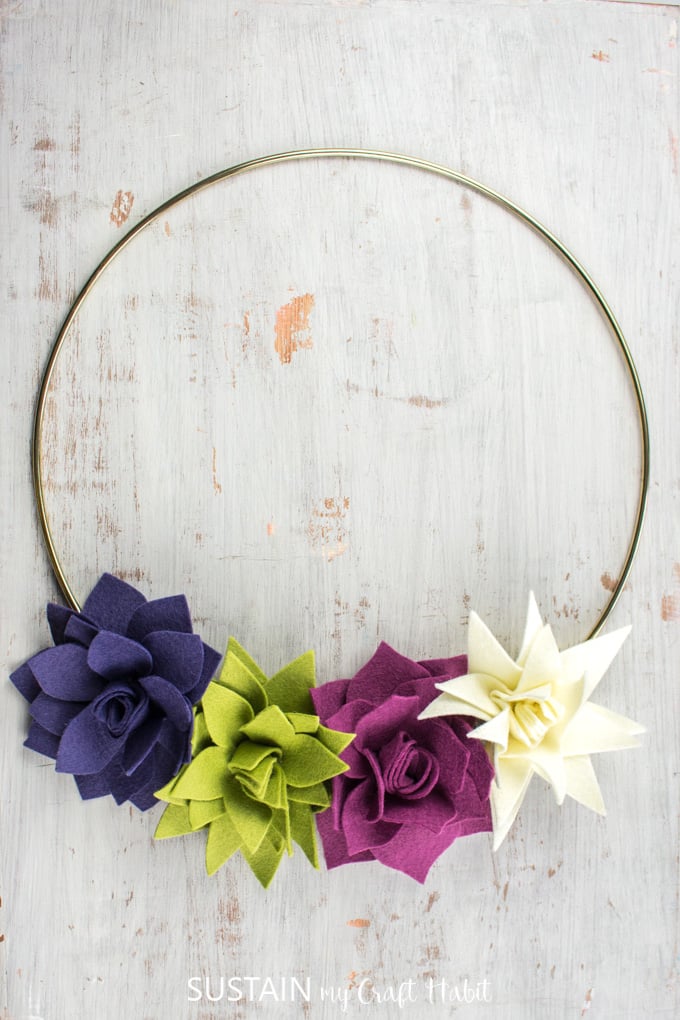 How to Make a Felt Succulent Wreath for all seasons
Is there such a thing as having too many succulents? Ummm…nope, no way, no such thing. Whether they are real or faux, we can't seem to get enough of these little beauties. We started off by making these potted felt succulents and then quickly cut out and assembled some more succulents. One can never have too much!
We love seeing signs of seasons changing, especially from Winter to Spring here in Canada and hanging a new wreath on your front door is one of them. Down the road, you could easily swap out the felt succulents for felt poinsettia florals and have a simple Winter wreath.
Materials Needed for a DIY Felt Succulent Wreath:
This post contains affiliate links for you shopping convenience. You can read our full disclosure statement here.
Instructions:
Download and print the felt succulent patterns for the 4 different types: mother of pearl, houseleek, hens and chicks and zebra plant.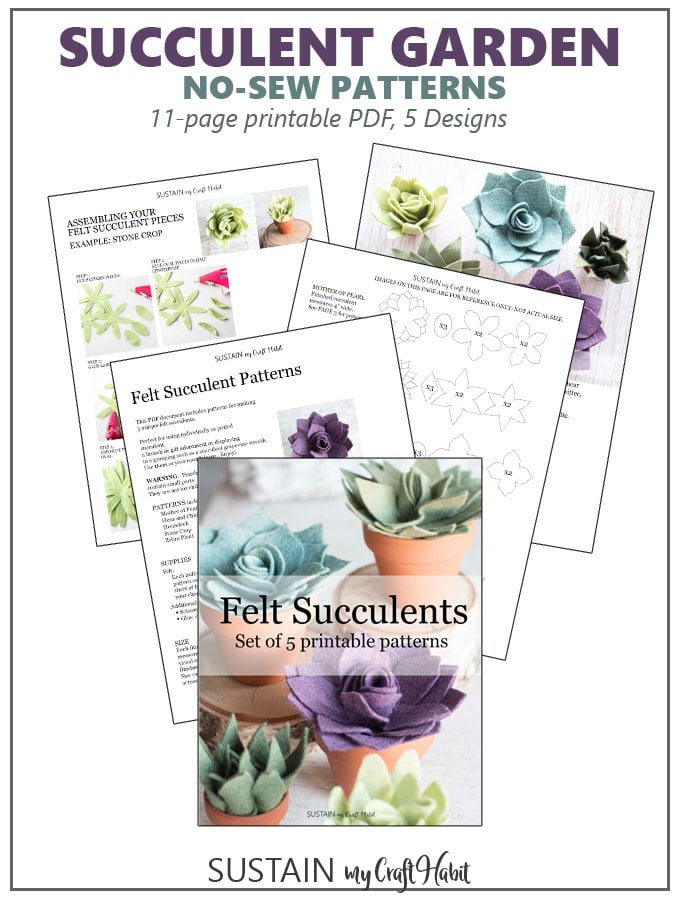 Select four coordinating felt colors, one for each of the 4 different types of succulents. I just LOVE the succulent felt sheet colors from Benzie Designs. They are so rich and realistic.
Using a pair of fabric scissors, cut out all pieces from one succulent pattern at a time.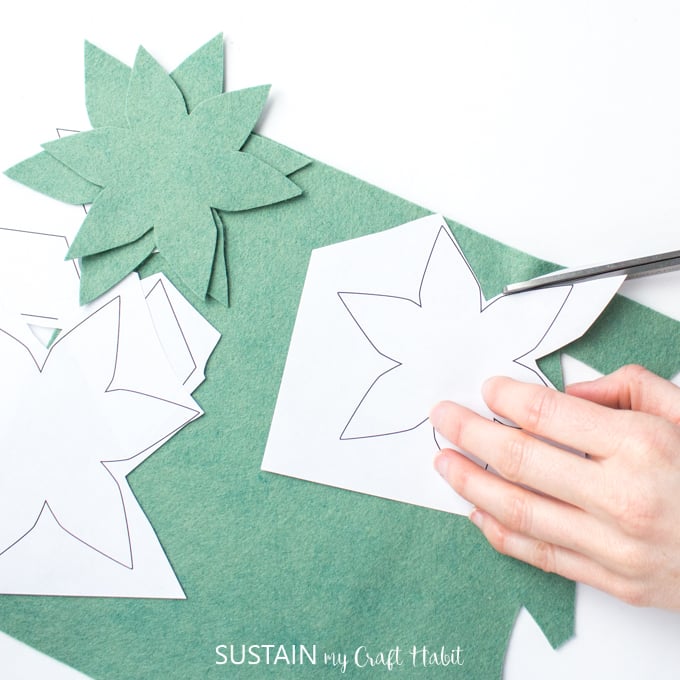 Alternatively, if you have a Cricut, you can upload the SVG file and cut each succulent in half the time!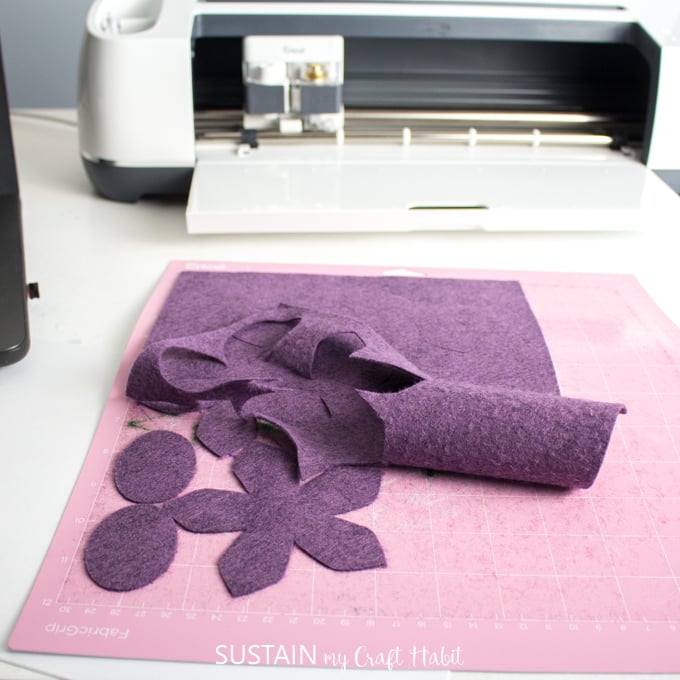 Assemble each of the succulents following the instructions in the printable template included in the felt succulent pattern and gather all materials needed to make the wreath.
Place the assembled succulents along the hoop in the order you want them to hang.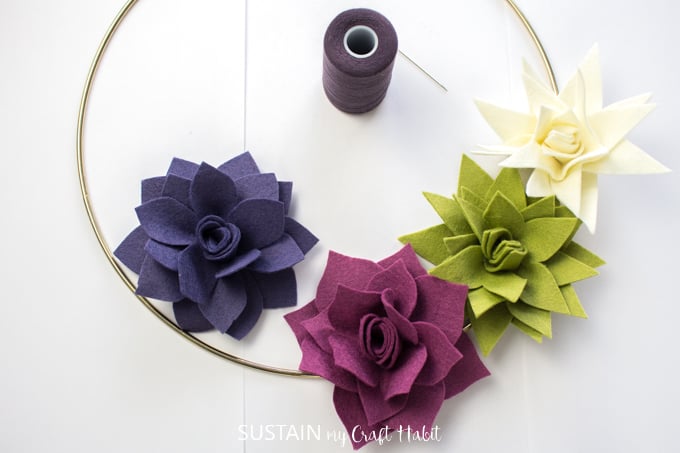 Flip the succulent so the back side is facing up. Using a sewing needle and matching thread, attach one succulent at a time as shown.
Continue with all the other succulents.
Flip the succulents over the right side and hang your new wreath to enjoy!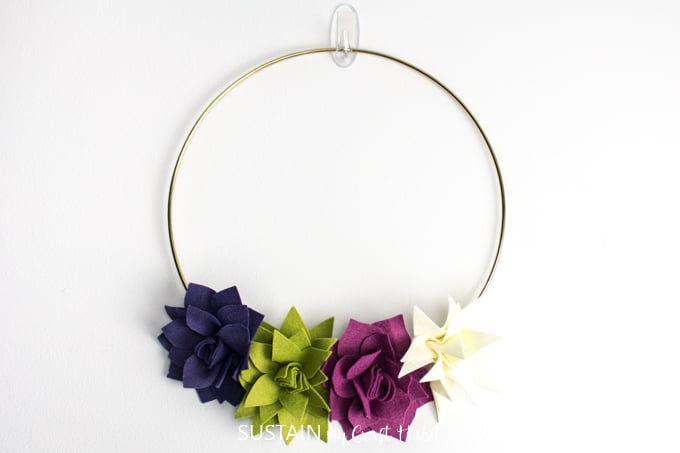 If you're looking for more nature inspired DIY wreath, check out these options:
Like it? Pin it for later!