You won't have to worry about losing your place the next time you pick up a book to read with these cute felt bird DIY bookmarks. Grab your leftover stash and add this DIY to your list of new felt crafts to make.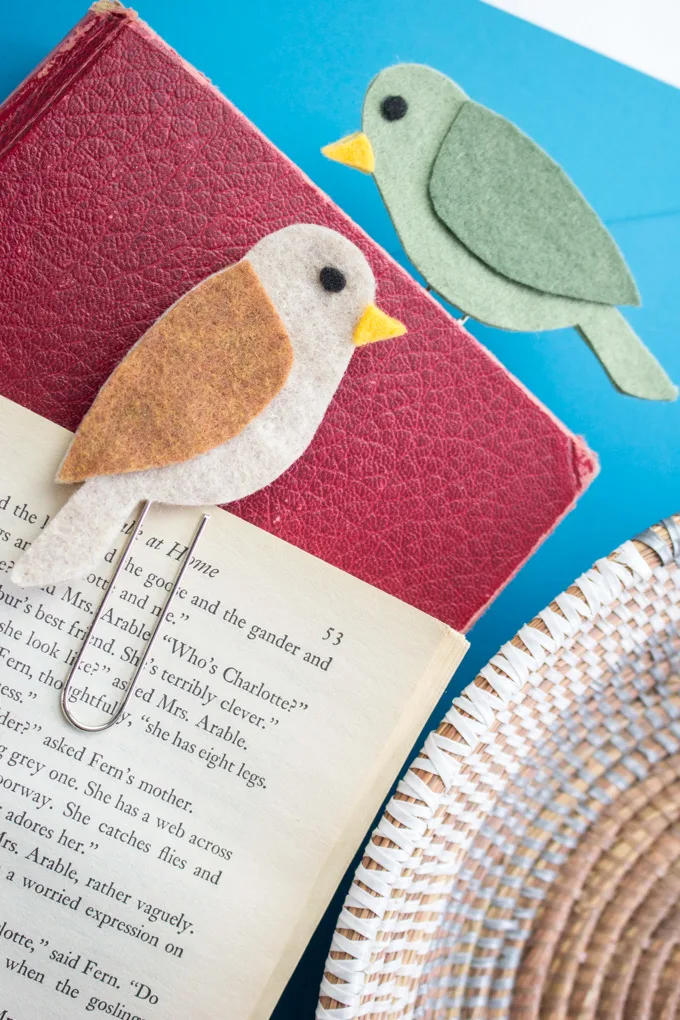 Making Tweet-iful Felt Bird Bookmarks
Just before taking a mini girl's getaway earlier this Spring, I headed to the library and picked up a book to read. With the usual day to day stuff like work, family life and blogging, reading has been shoved to the bottom of my to-do list. So making the time to read a good book was one of the highlights of my trip.
I can't say it enough, nothing beats a good book! That feeling of being enveloped in a good read you don't want to put down or look for any chance to pick up again. And what a special treat it is to see an adorable little book mark peeking out!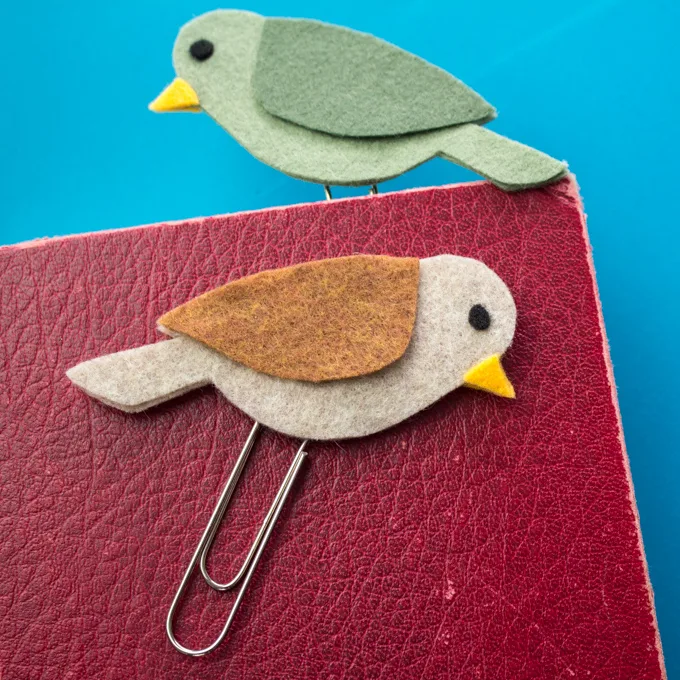 These felt bird bookmarks have really come in handy around our home. Having made several of them at one time, I see my daughter using them in her books. Even my husband's Led Zeppelin autobiographical hard cover has one clipped to its pages.
Since they're no-sew, they're a great craft for teens to make for themselves or friends. Or instead of felt, they could make them with cardstock paper, similar to these fun paper crafts for teens!
With the end of the school year just around the corner, these felt bird DIY bookmarks would make an adorable and practical teacher's gift. Or you could make the bookmarks to have nearby for summer reading. Kick up your feet with this easy to sew DIY storage ottoman and take in a good book just for yourself!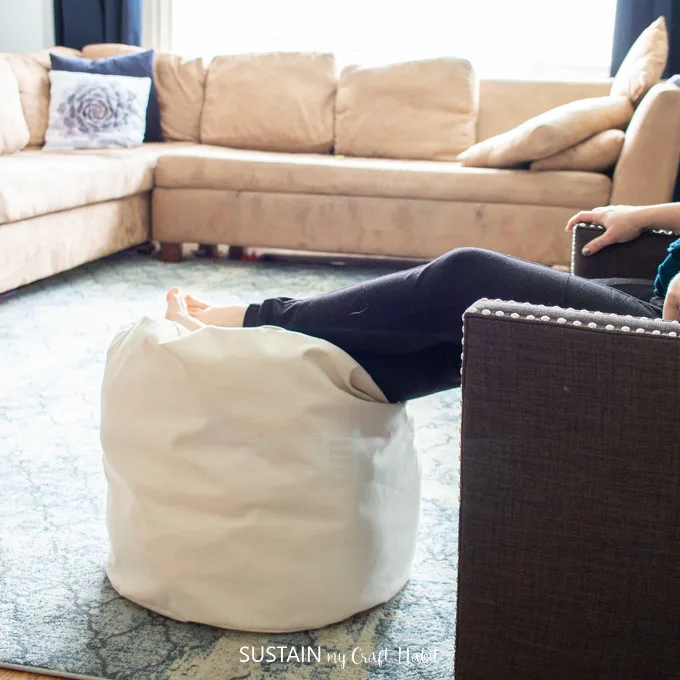 Since this felt making craft uses up so little felt, you'll have plenty leftover to make any of these other fun felt crafts:
Materials Needed to make one Felt Bird Bookmark:
Felt sheet or scraps (any coordinating colors of your choosing): tonal colors for each bird, orange for the beaks, and black for the eyes
Jumbo paperclip, 80mm, silver or any color
Glue gun with clear hot glue sticks
Sewing needle and matching thread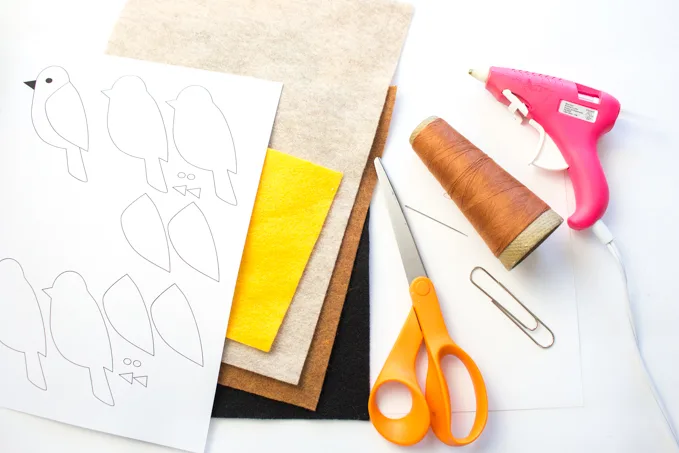 How to Make Felt Bird DIY Bookmarks:
We have a little how-to video for you here! If you prefer the written version, scroll on!
Print off template.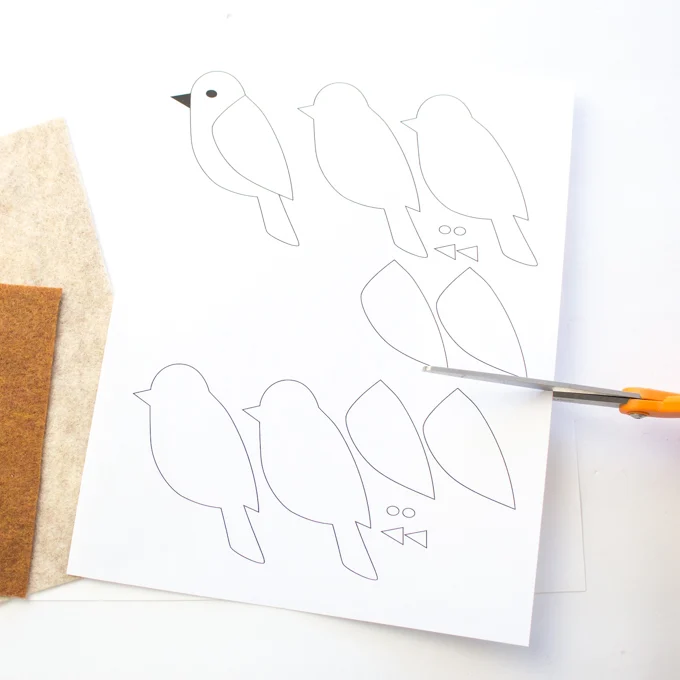 Using fabric scissors, cut 2 pieces of the small circular eyes in a black felt color, cut 2 pieces of the triangular beak in the orange felt color, cut 2 pieces of the wing pattern in a coordinating tonal felt color and cut 2 pieces of the large bird pattern in the main felt color.
Preheat the hot glue gun and position both sides of the bird pattern facing opposite directions.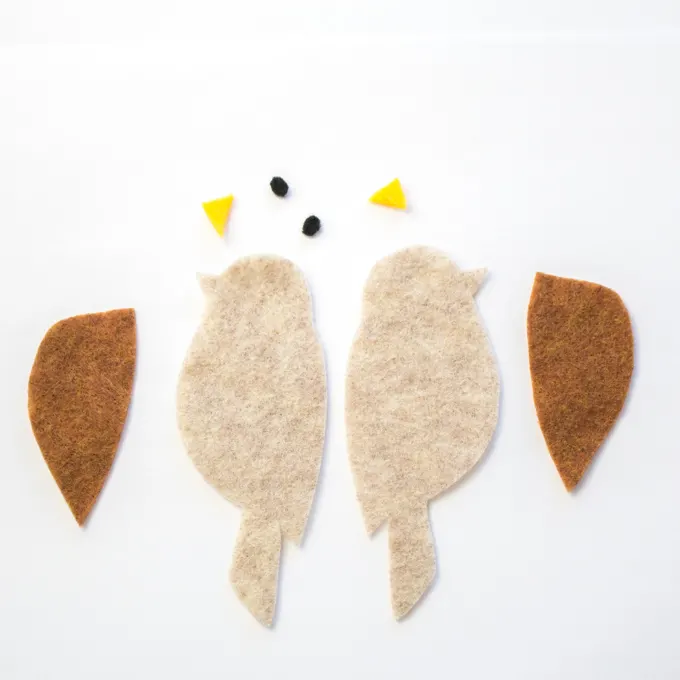 Add glue to the back side of the wing just along the top and outer edges as shown and press in place onto the bird.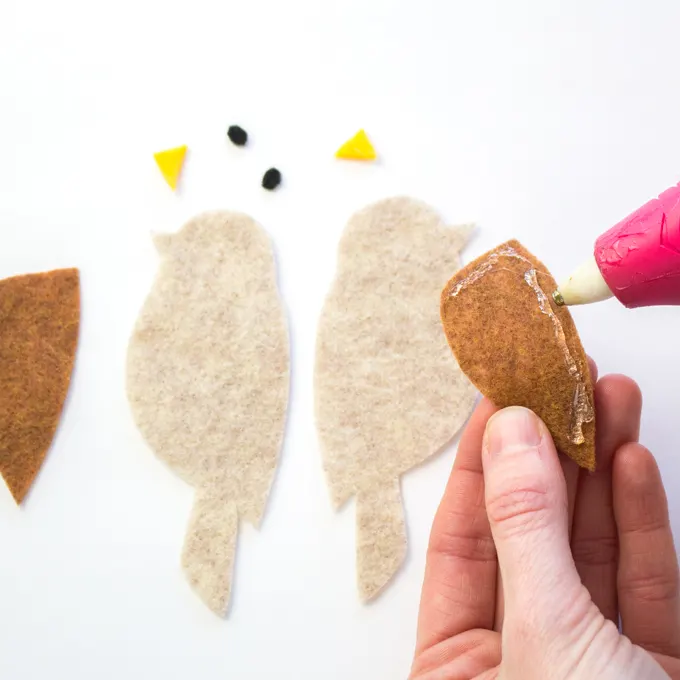 Repeat these same steps on the reverse side.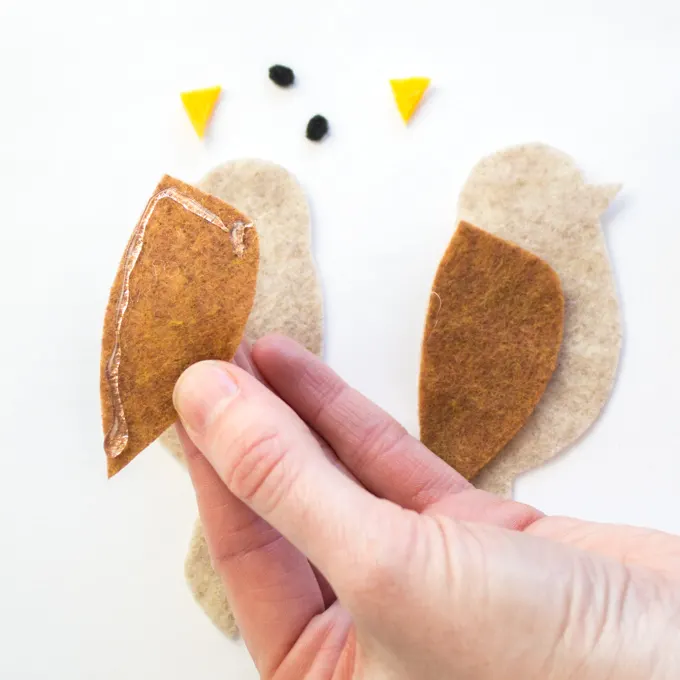 Next, glue to the back side of the beak and press in place. Repeat on the reverse side.
Move on to the eyes and glue the back side of the eyes and press in place.
Flip the birds so the wrong sides are facing up and glue the main bird pieces together.
You can trim any excess felt edges that are misaligned with a pair of scissors.
Chose a back side since both sides of the bird are the same. Position the jumbo paper clip on the backside of the felt bird underneath the wing.
Using a matching thread color and sewing needle attach the top section of the paper clip to the felt taking care not to stitch through to the other side. The stitching should not be visible on either side. Secure in place.
When stitched, the bird will swivel up and down with ease:)
Mark your place in a book and enjoy your tweet-iful DIY bookmarks!
If you're stumped for more handmade gift giving ideas, take a look at this collection of DIY teacher gifts or these 12 simple handmade gift giving ideas.
Like it? Pin it for later!