It's amazing to think that we're in November and the holidays are nearing. 2022 has both flown by in a flash and at a snail's pace. To help with your Christmas shopping plans, we're happy to share our third annual Holiday Gift Guide, filled with favorite gift ideas for anyone in your family. There's truly something for everyone!
Thank you to all of the amazing companies for working with us to share these with you. We were so excited to be gifted some of these items to be able to share them with you today! Many of these links contain affiliate links – should you choose to purchase through them, we make a small commission at no extra cost to you. You can read our full disclosure here.
Holiday Gift Guide 2022
In creating this year's gift guide we thought about items we've received throughout the year and love to use in our own homes. Others are items we would appreciate having for ourselves and our families. We hope you find some inspiration and ideas for yours as well!
For specific crafting-related ideas check out our craft kits for adults or craft kits for kids guides. We also have a list of great stocking stuffer ideas for kids!
---
Gifts Under $25
Personalized Christmas Ornaments
These wood custom name ornaments by Near and Dear Designs make a thoughtful keepsake piece for anyone on your list.
Eco-Friendly Accessories and Decor
Eco-Friendly organic cotton scrunchies or a set of vintage inspired ornaments from our sustainable collection at SMCH Stitched make a great gift or stocking stuffer for a child, teen or busy mom on your list.
Gift of Stitch Craft Kits
DMC has made gifting creativity super easy with their new Gift of Stitch Kits. They contain all the materials needed to complete a project plus instructions, a gift tag, and a ribbon. From cross stitch, embroidery, knitting, macrame and punch needle, these kits were designed as "Make to Gift or Gift to Make".
Gift of Relaxation – Buddha Board
Master the art of letting go with the innovative Buddha Board. This screen-free mindfulness tool can help you get into a relaxed state of mind by doing something creative – painting with water! We love that all you need is a little water and you can give yourself a little creativity break any time. You can learn more about the Buddha Board here.
---
Gifts $26-$50
Creative Habit Craft Box
Our own Creative Habit Craft Boxes make fabulous gifts for anyone crafty on your list! Because everything is included in the box, they're great for beginner crafters as well. From our Penguin Family Portrait Kit, to the Pine Cone Succulent Arrangments, these craft boxes feature different techniques and nature-inspired projects to make something beautiful!
Moss Art by Numbers Kit
If you have someone on your list who loves nature, they'll absolutely love this unique moss art by numbers kit! They can use the supplies provided to create a gorgeous piece of art for their walls. There's even a O'Canada and Proud to Be British versions!
Luxurious Yet Affordable Fountain Pens
My husband is an absolutely fountain pen buff and has converted me into one as well. I was so excited to learn about the new launch of Ellington Pens – they're make beautiful, luxurious fountain pens without the luxury price tag. These are great for those especially hard-to-buy for people on your list (including hubby!).
Guide to Cricut Crafting
Whether your a Cricut newbie or a seasoned pro, The Maker's Guide to Cricut is loaded with tips and ideas to take your Cricut crafting to the next level.
New Spirograph Mandala Maker
Building off the craft that has been inspiring generations of artists for over 50 years, the new Spirograph Mandala Maker is a great gift for adults, teens and tweens alike. The Spirograph uses an interchangeable mandala wheel that let's you create endlessly beautiful and captivating works of art! You can find it online or in-stores including Michaels and Meijer.
Eco-Friendly, Handcraft Tea-Towels
Made with organic cotton and hemp, these stylish yet practical eco-friendly tea towels are perfect for any kitchen. Makes a thoughtful gift giving item for the holidays, birthdays and other special occasions.
Custom Color by Number Kits
Send in your favorite photo and Winnie's Picks will transform it into a thoughtful and beautiful paint-by-number kit. Doesn't get much more personalized than that!
This medium sized casual tote is handmade and uses only natural materials and trims, making it 100% biodegradable.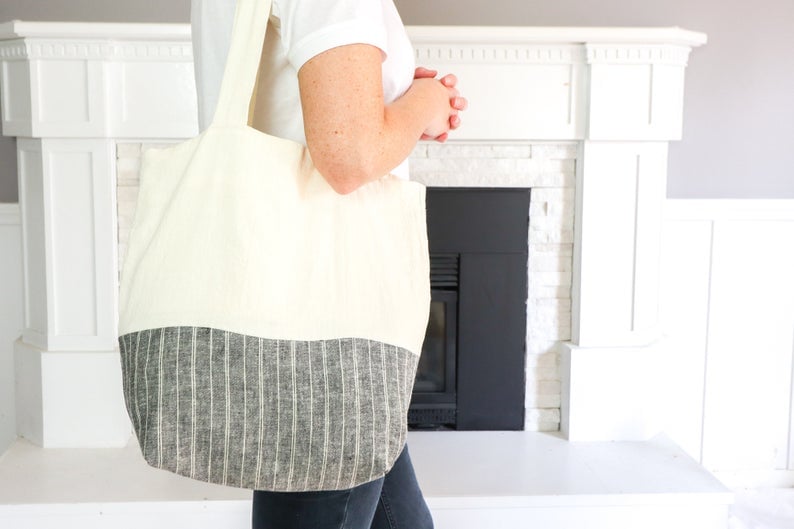 ---
Gifts $50 – $100
Personalized Eco-Friendly Kitchen Apron
Unisex handmade kitchen aprons from our shop SMCH Stitched. Everyone needs a great kitchen apron and soft classic apron is perfect for men and women! Comes with the option of personalized embroidery.
DIY Bubble Tea Kit
If you have a boba tea fan on your list, what a fun gift idea: a DIY bubble tea kit that they can make at home! With a variety of flavor options, Pearly makes it easy and more affordable to enjoy bubble tea each day.
Nature Inspired Creations
Forest Decor has a beautiful and unique collection of hand crafted wood decor and gift ideas at all price points. These personalized cutting boards and adorable animal figurines and just some of our favorites!
Handcrafted Driftwood Decor
Made with driftwood pieces we collect on the shores of Lake Huron, Ontario, our small driftwood heart decoration and Tabletop Driftwood Christmas Tree are a timeless handmade gift idea for any beach-loving friend. Be sure to explore our whole driftwood art collection in the shop!
---
Gifts over $100
Heirloom Nativity Music Box
Heirloom Art Co. has a beautiful collection of traditional, hand crafted, heirloom quality products. Their textiles are some of our favorites as well as their Christmas collection including beautiful pieces such as this nativity music box.
3D Wooden World Map
As owners of two of these 3D Wooden World Maps from Enjoy the Wood, we can't recommend it enough! The multilayered world maps are hand-crafted and come in a variety of colors and sizes.
Canadian-Made Pine Cone Wreath
Did you know that our mom makes all the beautiful pine cone and driftwood decor and gifts we have in the Sustain My Craft Habit Etsy Shop? This white pine cone wreath with red cardinals is one of our absolutely favourites!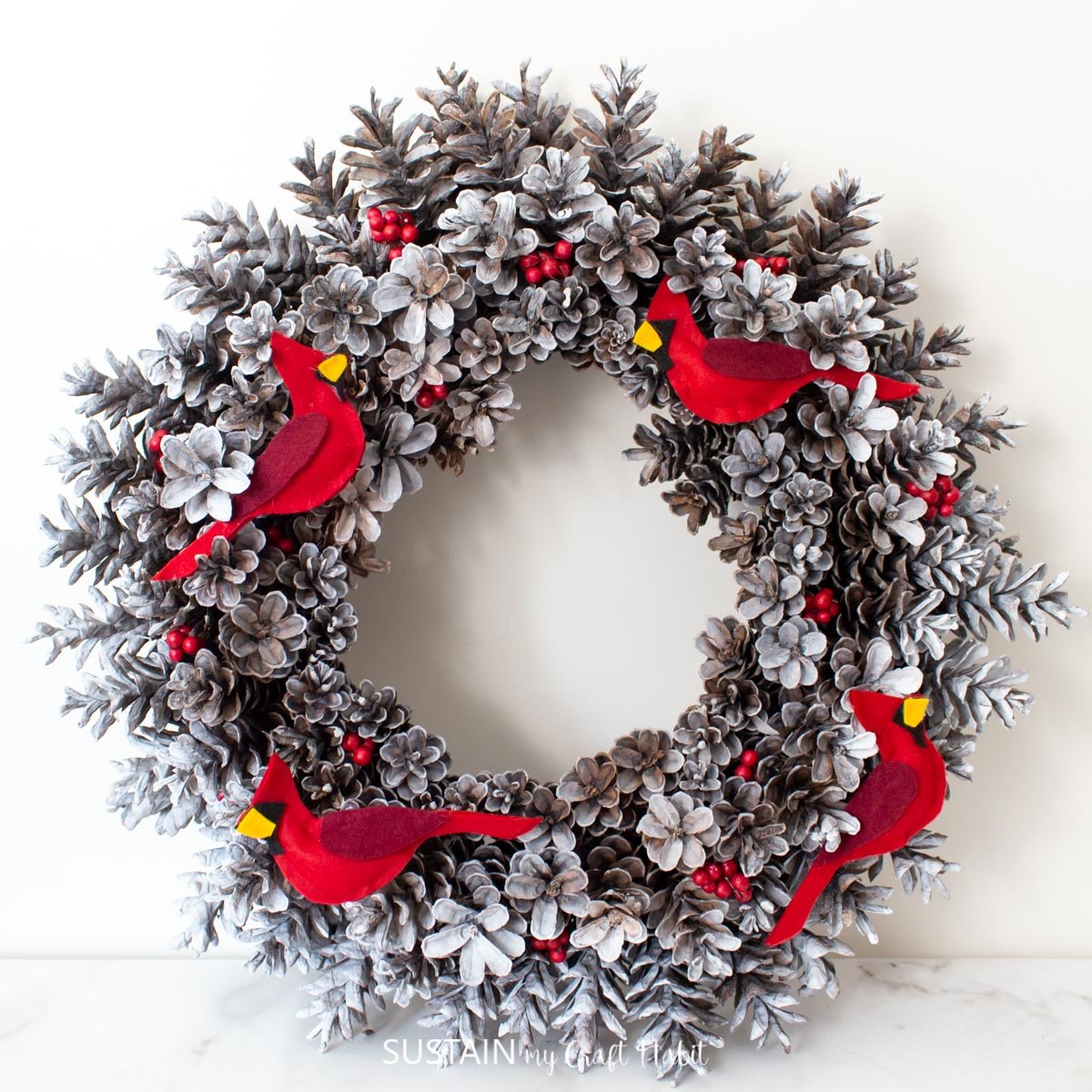 Cricut Maker 3 Bundle
With enhanced speed and versatility the Cricut Maker 3 is trully the perfect gift for any serious crafter. This smart precision cutting machine that can cut paper, vinyl, card stock and even leather. Find our which Cricut machine is best for you as well as project ideas in our 25 Cricut projects for beginners post.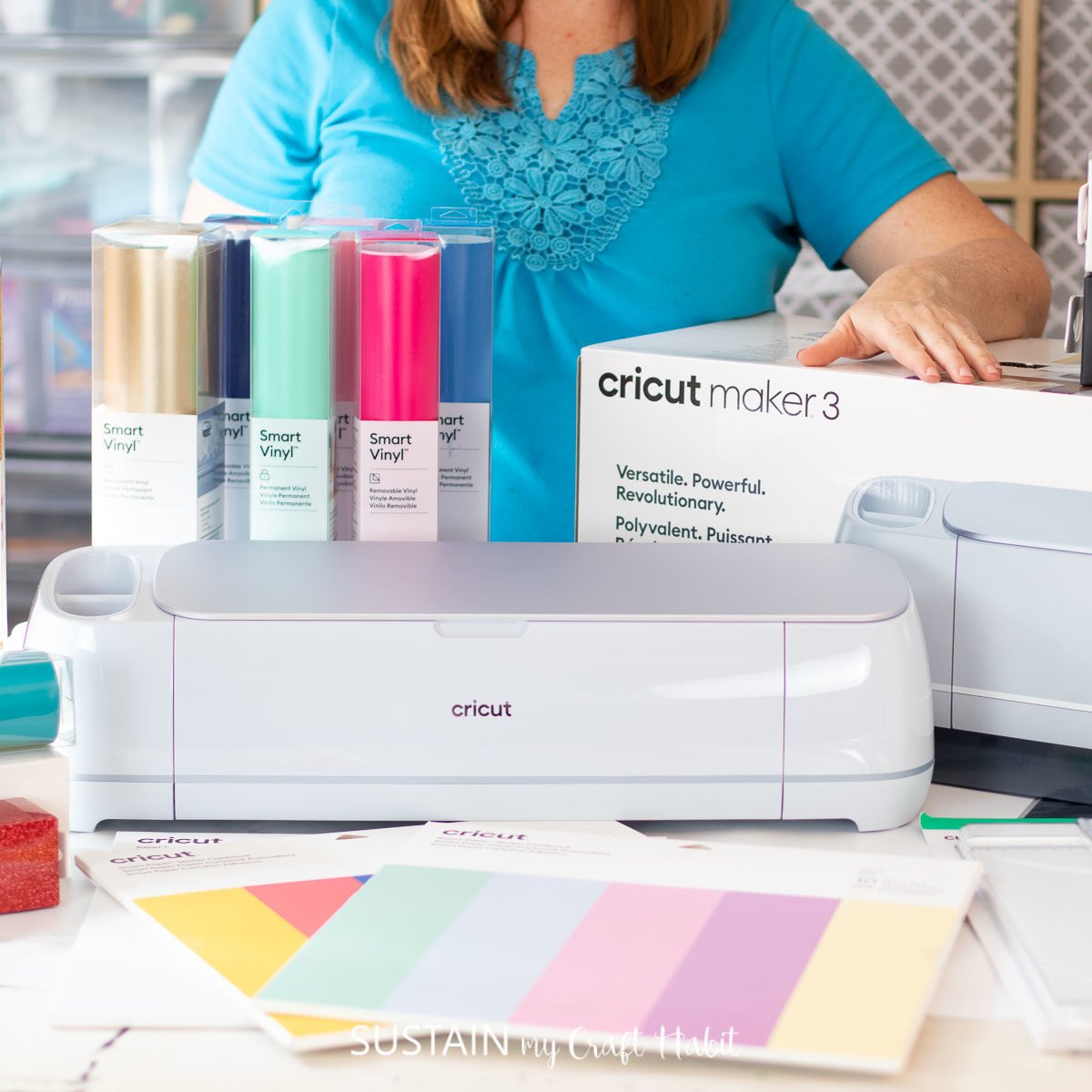 Cricut Joy – A smaller cutting machine that's more compact and great for quick and easy craft projects.
We hope that our 2022 Holiday Gift Guide is helpful to you as you're thinking about ideas for your loved ones. The great thing about all these is that they can be ordered online and delivered straight to the recipient.
Happy holidays friends!
Like it? Pin it for later!