It's amazing to think that we're in November and the holidays are nearing. 2021 has both flown by in a flash and at a snail's pace. To help with your Christmas shopping plans, we're happy to share our second annual holiday gift guide, filled with favorite gift ideas for anyone in your family. There's truly something for everyone!
Thank you to all of the amazing companies for working with us to share these with you. We were so excited to be gifted some of these items to be able to share them with you today! Many of these links contain affiliate links – should you choose to purchase through them, we make a small commission at no extra cost to you. You can read our full disclosure here.
Holiday Gift Guide 2021
In creating this year's gift guide we thought about items we've received throughout the year and love to use in our own homes. Others are items we would appreciate having for ourselves and our families. We hope you find some inspiration and ideas for yours as well!
For specific crafting-related ideas check out our craft kits for adults or craft kits for kids guides. We also have a list of great stocking stuffer ideas for kids!
---
Gifts Under $25
Monogram Initial Ornaments
This year we discovered Steph from Costa Creations & Co who makes beautiful wood signs. This year she released these lovely monogram ornaments. Such a thoughtful keepsake piece!
Eco-Friendly organic cotton scrunchies from our sustainable collection at SMCH Stitched make a great gift or stocking stuffer for a child, teen or busy mom on your list.
Gorgeous Craft Books– There's nothing like opening the crisp pages of a beautiful book. We've collected 10 different books, each filled with creative inspiration, which are perfect for any crafty person. You can choose between Resin and Clay Workshop, The Wood Burn Book or Plant Lady Embroidery and more.
Gnome Wine Bottle Topper – These sweet friends make an adorable and fun gift for all-seasons and occasions. To be gifted along with a bottle of wine to any host or hostess, friend, neighbor, boss or family member.
---
Gifts $26-$50
Make with organic cotton and hemp, these stylish yet practical eco-friendly tea towels are perfect for any kitchen. Makes a thoughtful gift giving item for the holidays, birthdays and other special occasions.
The award-winning Loopdedoo DIY Friendship Bracelet Maker Kit is a great gift for teens and tweens. It encourages creativity and makes it fun to create friendship bracelets in minutes.
This 3D Wooden Earth Globe from Enjoy the Wood is both decorative and educational!
Custom Color by Number Kits – Send in your favorite photo and Winnie's Picks will transform it into a thoughtful and beautiful paint-by-number kit. Doesn't get much more custom than that!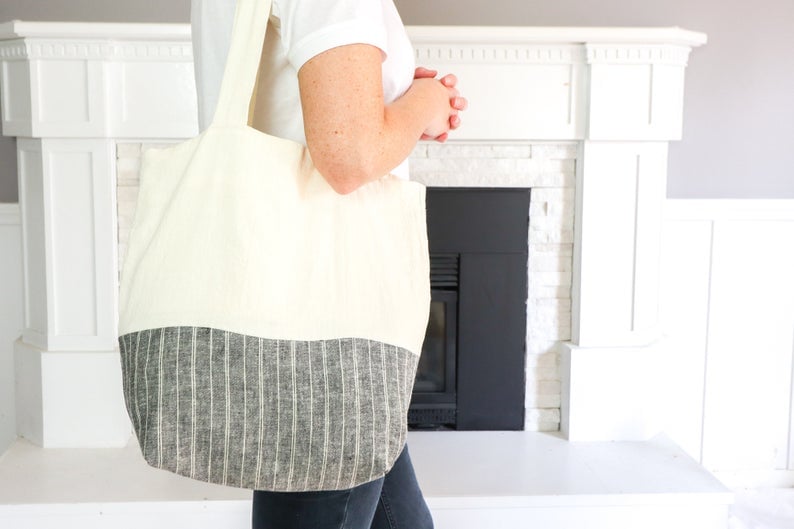 This monogram necklace from Anthropologie is trendy and personalized for hard-to-shp for teens and friends.
Simply Earth Essential Oil Recipe Box Essential oil prescription box that delivers monthly oils and recipes right to your door.
Balance the Baker Game
Beautifully handcrafted, this sweet wood game from Heirloom Art Co. makes the perfect gift for a whole family.
---
Gifts $50 – $100
Unisex eco-friendly handmade kitchen apron from our shop SMCH Stitched. Everyone needs a great kitchen apron and soft classic apron is perfect for men and women!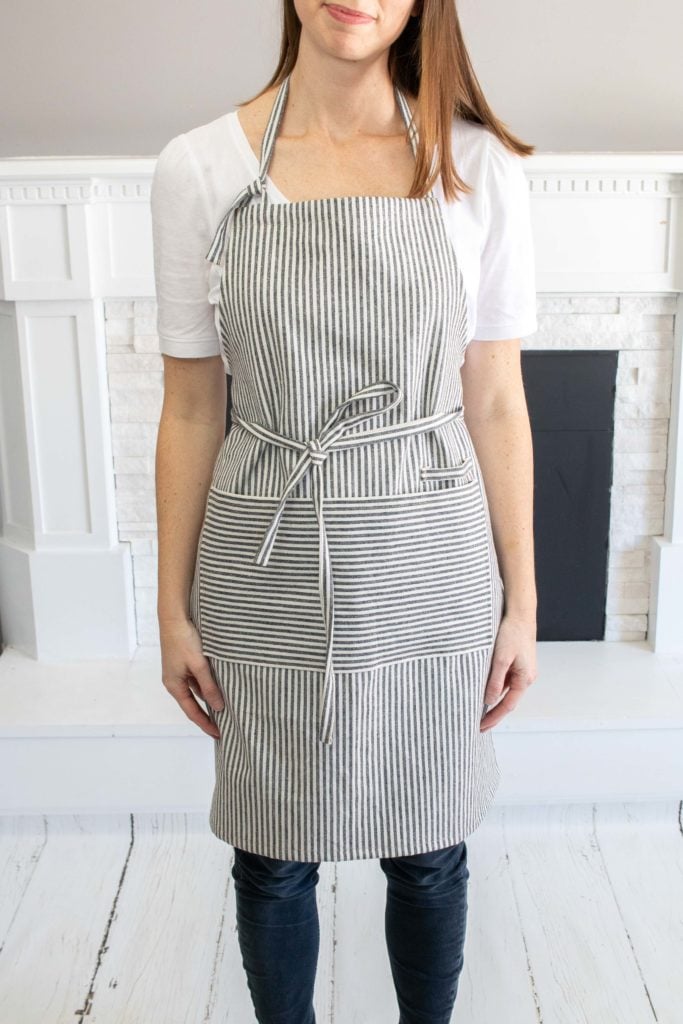 Made with driftwood pieces we collect on the shores of Lake Huron, Ontario, our small driftwood heart decoration is a timeless handmade gift idea for any beach-loving friend.
Tabletop Driftwood Christmas Tree – Perfect table-top decor, it's a one-of-a-kind driftwood Christmas trees on birch branch pedestals.
---
Gifts over $100
As owners of two of these 3D Wooden World Maps from Enjoy the Wood, we can't recommend it enough! The multilayered world maps are hand-crafted and come in a variety of colors and sizes.
With enhanced speed and versatility the new Cricut Maker 3 is trully the perfect gift for any serious crafter. This smart precision cutting machine that can cut paper, vinyl, card stock and even leather. Find project ideas in our 25 Cricut projects for beginners post.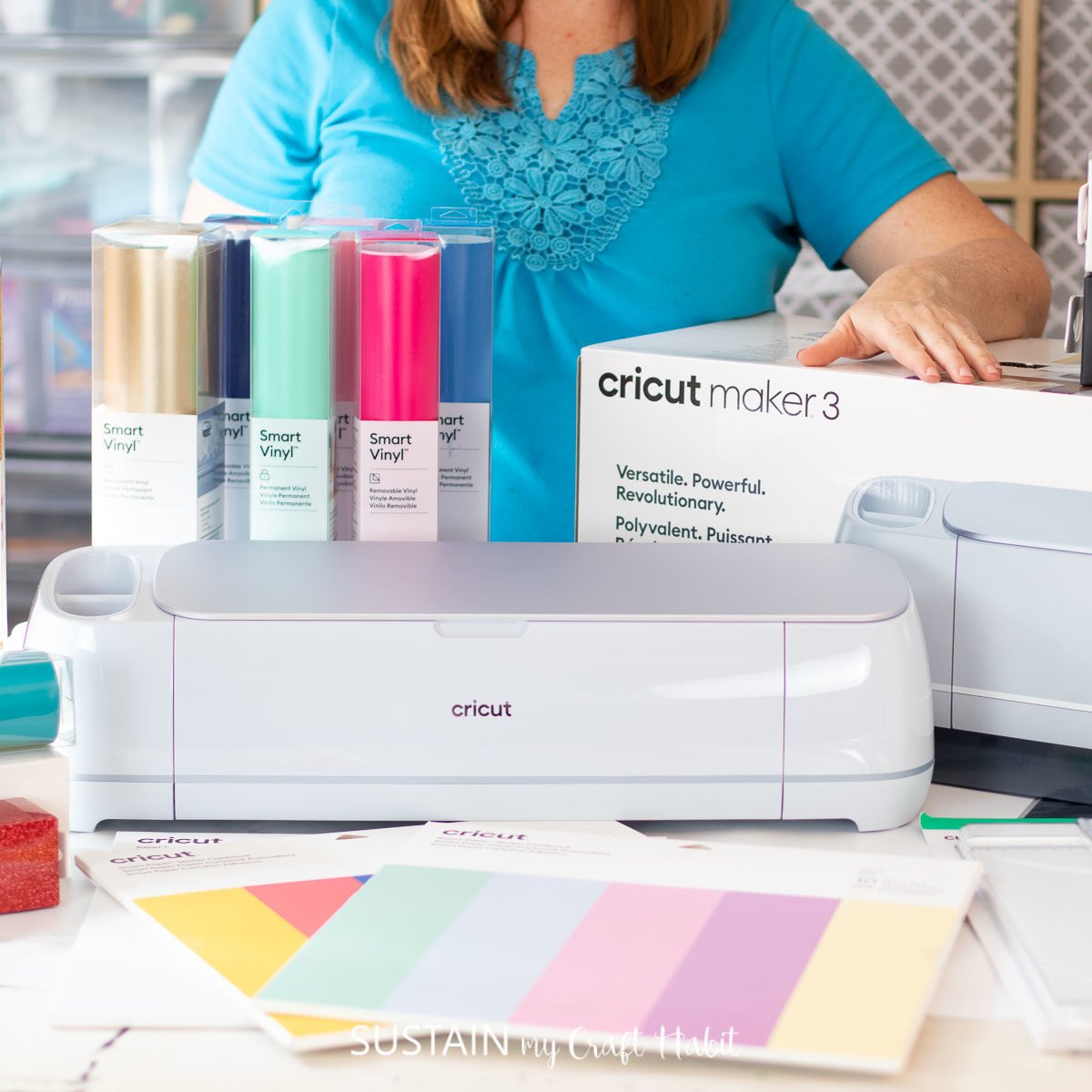 Cricut Joy – A smaller cutting machine that's more compact and great for quick and easy craft projects.
We hope that our 2021 Holiday Gift is helpful to you as you're thinking about ideas for your loved ones. The great thing about all these is that they can be ordered online and delivered straight to the recipient.
Happy holidays friends!
Like it? Pin it for later!