Happy New Year friends! It's always shocking when a whole year goes by. At the same time we feel blessed that we continue to enjoy good health and loving family and friends as the time rolls on. The rolling over of the calendar provides a great opportunity to reflect on the year that's past. So we're happy to recap our top 10 posts of 2018 here on Sustain My Craft Habit.
View this post on Instagram
It definitely felt like our most ambitious project to date! In the late spring we decided to jump into the makeover of the kitchen of our family cottage. Over just several weeks we gave the room a budget-friendly remodel with repainted cabinets, new quartz countertops, a farmhouse style apron-front sink and beautiful beachy accessories. Our tutorial on painting tile backsplash almost made it into the top 10 as well!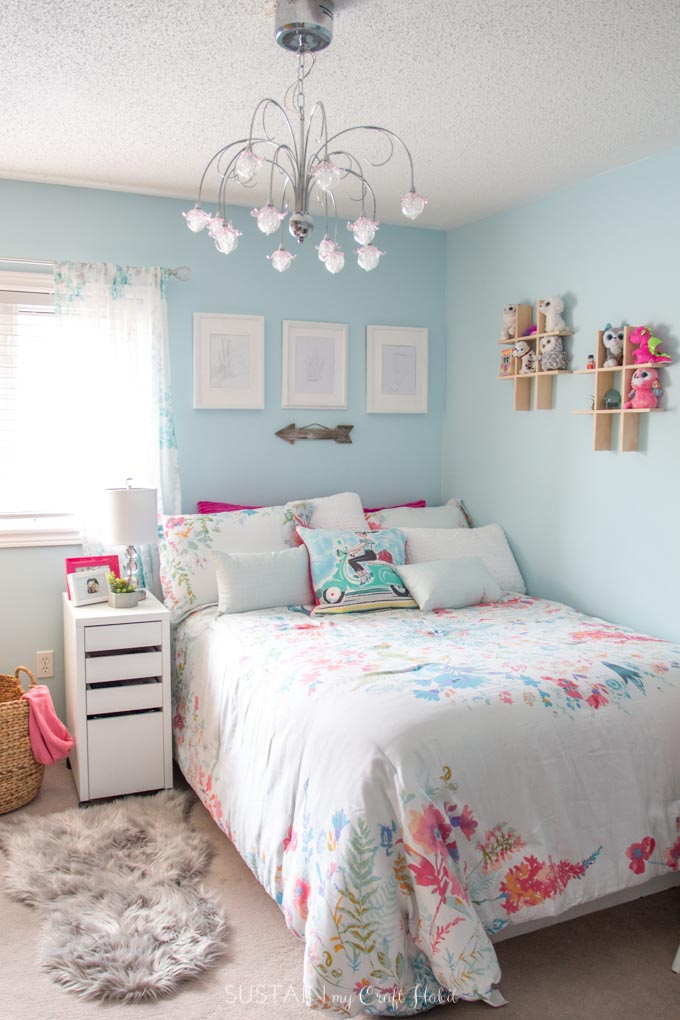 Jane's oldest daughter moved bedrooms and was treated with a colourful new space. With teal painted walls and pretty new accessories, she'll be able to enjoy her tween bedroom makeover for several years to come.
We love that our little woodland critters made the top 10 list. Sonja designed these cuties which are perfect for a baby nursery, baby shower decorations, as gift tags, ornaments and more.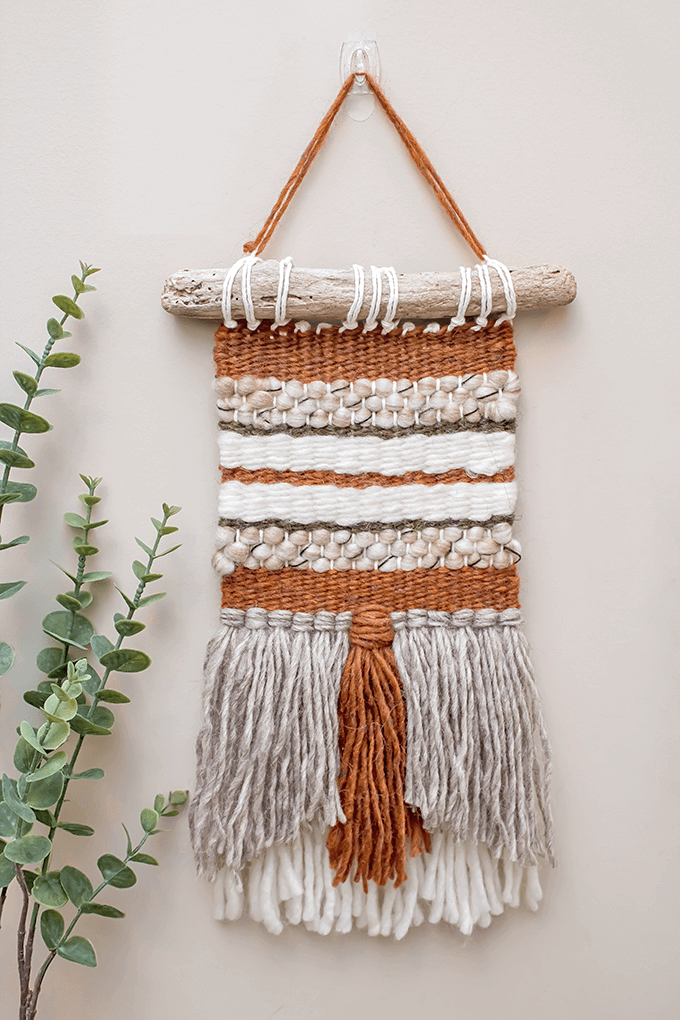 Our friend Jelica from A Pretty Fix blog shared this lovely wall hanging idea with us back in the spring and our readers loved it!
Our first project using our new Cricut Easy Press made it to our top 10 list! We're so excited to share more Cricut crafts in the coming year. Is this something you'd like to see?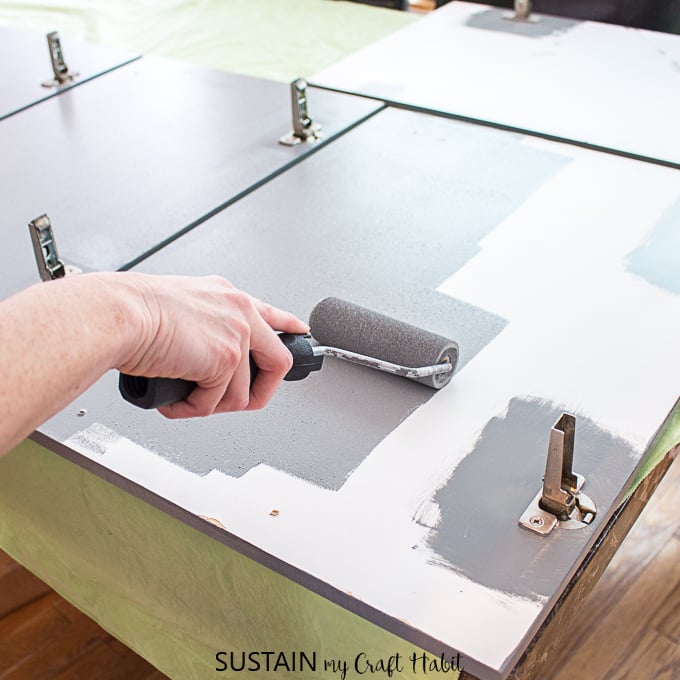 Our tutorial on how to paint kitchen cabinets without sanding made it to the top 5! It's a budget-friendly way to completely renew a dated kitchen. We'll be sure to post an update of our coastal cottage kitchen in a few months and share how the painted cabinets are holding up.
View this post on Instagram
We got so much use out of our DIY outdoor shower enclosure this past summer. It's been amazing in reducing the amount of sand that's being brought into the cottage.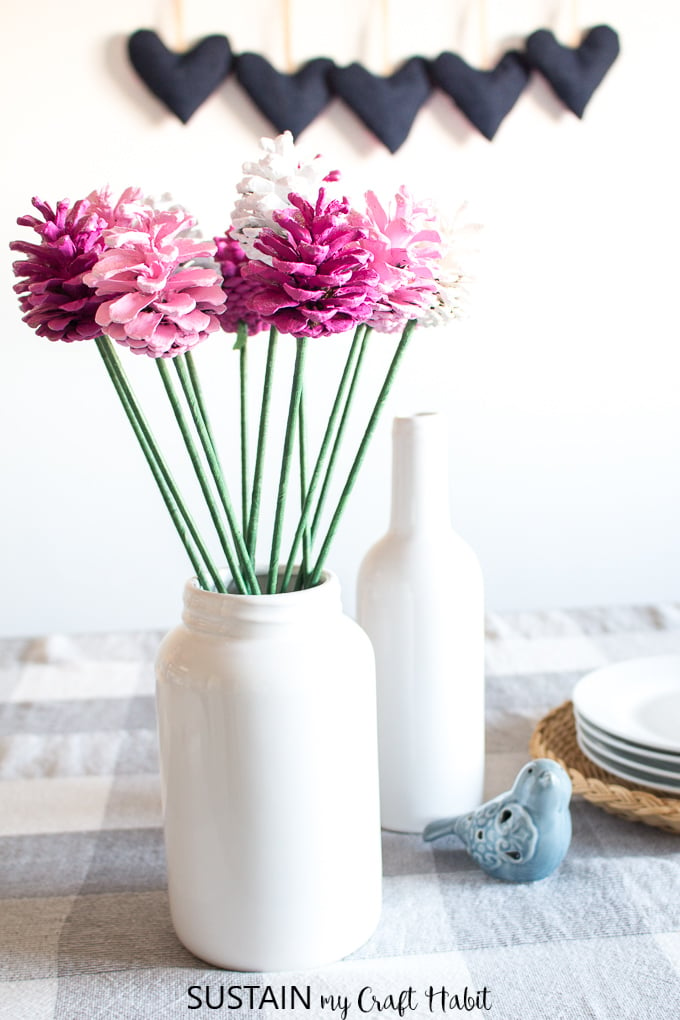 We loved how our pine cones roses turned out and are so happy you do too. If you missed it, we also did a variation with Halloween pine cone flowers.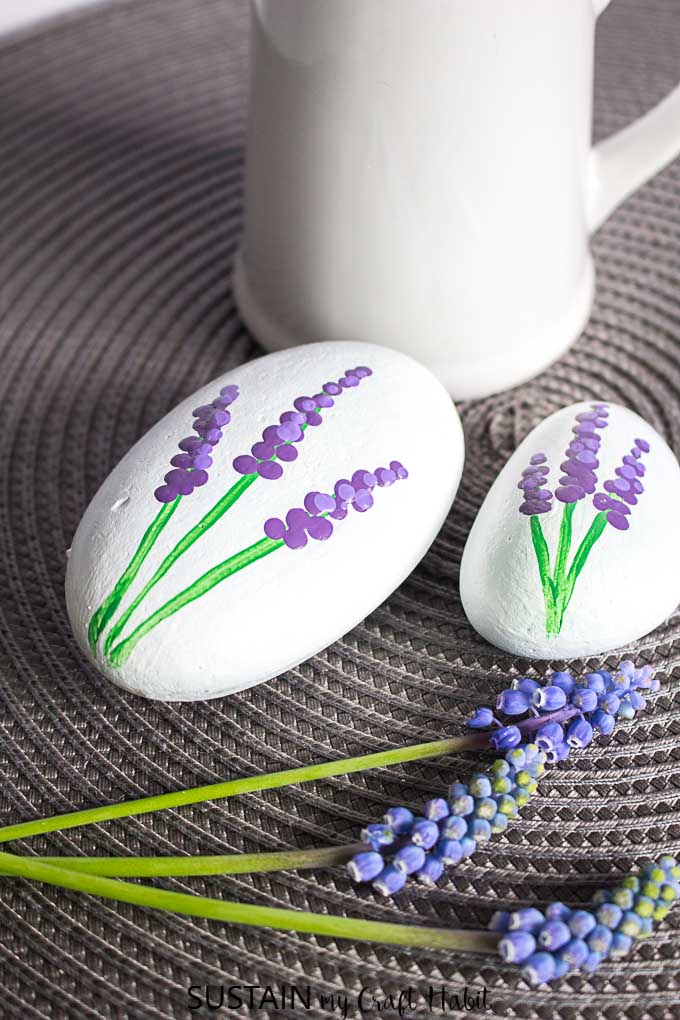 Painted rocks continue to be a hot craft here at Sustain My Craft Habit, with our painted flower rocks and mandala painted heart rocks taking the top 2 spots!
1. Painted Heart Mandala Rocks
We're looking forward to a creative 2019 and can't wait to see what inspiration strikes us. Is there anything in particular you'd like to see more of from us? More painted rocks, Cricut crafts, room makeovers, DIY tutorials? Let us know in the comments below! Warmest wishes for 2019.